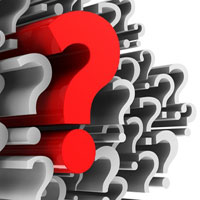 Listed below are the questions that I'm asked the most, along with a couple others that are important. A few authors have gotten confused trying to find more information about me online, because I changed my name several years ago from "Mark Ryan" (my stepfather's name) to "Mark Malatesta" (my father's name). Hopefully, you'll find answers to all of your questions below. If you still have questions after reading this, please email me using the contact form at the bottom of this page.
* * *
What is Literary Agent Undercover?
Literary Agent Undercover helps authors get top literary agents so they can then go on to get book deals with traditional publishers like Random House. Founded in August 2011 by a former literary agency owner and President, Mark Malatesta (more about Mark below) Literary Agent Undercover has already helped dozens of authors (in the United States and abroad) get the attention of literary agents and/or get book deals with major publishing houses. To help authors achieve these goals, Literary Agent Undercover offers a free weekly newsletter, insider articles, audio and video training (including interviews with top literary agents), online Directory of Literary Agents, an interactive "Ask a Literary Agent" area on the website, and 1-on-1 consulting. Click here to see some of our success stories.
* * *
Who is Literary Agent Undercover for?
Literary Agent Undercover is for authors around the world, writing in any genre, that fit into one of the following three categories:
Unpublished authors that are just starting to write (or pitch) their book(s)
Self-published authors who now want to find a real (traditional) publisher like Random House
Previously published authors who've lost their agent and/or publisher and want to find a new one
* * *
Can you help me get a literary agent and/or publisher?
Yes, that's exactly what I do. Click here to learn about the three different ways that you can get 1-on-1 help from me personally (free to fee), as your book marketing coach.
* * *
Why do you give away so much valuable content on your site, and how do you make money?
I'm happy to give away lots of content because I know what it's like to be an aspiring author. The content on my site is also a tool to help authors get to know me and see my expertise. A lot of authors then hire me as their coach or consultant. So I see it as a win-win.
* * *
What was the name of your literary agency when you were an active literary agent?
New Brand Agency or "New Brand Agency Group" was a small literary agency based in South Florida established in 1995 by Eric D. Alterman. Eric is a technology entrepreneur, but he's also passionate about books and publishing, which is why he founded New Brand Agency. However, shortly after Eric established the agency, he was given an opportunity in the technology field that he couldn't resist. That's when we met and I took over the agency. At first, I simply managed the agency. Several years later, I became the owner. Eric was always a kind and supportive mentor during my early years, who taught me a lot about business. Eric began his career as an attorney after graduating from Tufts University and the Washington College of Law as a member of the Law Review. Eric is frequently invited to speak at technology and innovation forms, such as C-SPAN's technology round-table at George Washington University and the Future of Television Conference in New York.
* * *
Do you still represent authors?
No. The only work that I do with authors now is in a coaching/consulting capacity.
* * *
Who is Mark Ryan?
Those closest to me know that "Mark Malatesta" is my birth name while "Mark Ryan" is my stepfather's name. When I was 16 years old (and didn't know better) my mother remarried and asked me to take on my stepfather's name. I agreed, but never developed a meaningful relationship with my stepfather, so I finally changed my name back to my birth name "Mark Malatesta" in 2007. So, if you want to find more information about me online and make sure I'm not a scammer or serial killer, you'll need to Google "New Brand Agency" and/or "Mark Ryan." Literary Agent Undercover is only 1-1/2 years old, so there's not a ton of stuff about it yet on the Internet, although I am now starting to get back on the speaking circuit.
* * *
What authors/books did you get published as a literary agent?
Listed here are most of the book deals that I was personally responsible for. I've excluded TV, film, stage, and other subsidiary rights for sake of space. NONFICTION: The Marriage Plan by Aggie Jordan, Ph.D. (Broadway/Sourcebooks); Soul Sex: Tantra For Two by Pala Copeland and Al Link (NewPage); The Husband Book by Harry Harrison (Andrews McMeel); The Women's Guide to Legal Issues by Nancy Jones (Renaissance); Say Yes to Change by George and Sedena Cappanelli (F&W); Father To Son; Mother to Son; Father to Daughter; and Mother to Daughter by Harry Harrison (Workman); Eat Or Be Eaten by Phil Porter (Prentice-Hall); The Crisis Counselor by Jeff Caponigro (Contemporary); Get Weird! by John Putzier (Amacom); Money-Tree Marketing by Patrick & Jennifer Bishop (Amacom); Creative Selling by Dave Donelson (Entrepreneur); Fearless Brewing by Brian Kunath (Chartwell); The Dog's Drugstore by Richard Redding & Myrna Papurt (St. Martin's). ADULT FICTION: 24/7 and Black Valley by Jim Brown (Ballantine); Multiple Novels by Rae Foley (Simon & Schuster); BloodTrail by Michael Sullivan (Jameson). YOUNGER READERS: The Body of Christopher Creed and many other young adult novels by Carol Plum-Ucci  (Harcourt); The Finnegan Zwake Mystery Series by Michael Dahl (Pocket/Scholastic); The Young Shakespeare Mystery Series by Linda Fisher (Hyperion); The Misfits, Inc. Mystery Series by Mark Delaney (Peachtree); Multiple Young Adult Novels by Susan Rottman (Peachtree/Penguin).
* * *
Where do you think you would rank on a list of "The Best Literary Agents of All Time"?
I have no idea; however, I doubt that more than 10% of literary agents can say: 1) They've been members of the AAR (less than 1/3 of all agents are members), 2) Most of their book deals have been with major publishers, 3) Most of their deals were for previously unpublished authors (more difficult), 4) They've gotten at least one six-figure offer, 5) They've gotten at least one of their projects picked up for stage, TV, and/or feature film, 6) They've sold at least a million copies of their books, and 7) They've been asked to give keynote addresses and talks at some of the largest writer's conferences. That said, I wasn't in the business very long… so I'd never say that I was one of the best literary agents of all time (although I could have been, if I had continued).
* * *
Why did you stop being a literary agent?
The main reason I became a literary agent was to learn how to get my own books published. Since I was a young aspiring author at the time (25 years old), I saw being asked to manage a literary agency as the chance of a lifetime – for a while. After a few years, however, I knew everything I needed to know to get my own books published. And I started getting the itch to get my own books out there. I also hated the most important part of my job as a literary agent: constantly staying on top of the wants/needs of every single editor and publishing house. Since I was based in South Florida and didn't have thirty years of experience and contacts in the industry, so I was the proverbial fish trying to swim upstream every time I made calls to editors. I had to work 10x as hard to make things happen. Obviously, based on my sales record (above) I was able to do it. But it felt like a grind. Getting married a little while later is what really pushed me over the edge. At that point I knew that I had to "get serious" about being an agent long-term and move to NYC, or close the agency to pursue my writing and other things. I decided to close the agency. And no, I didn't just "drop" my authors. I made personal referrals to other agents that I'd gotten to know so they wouldn't get "orphaned." As a result, I'm still in touch with many of my old authors (not as an agent, but as a friend).
* * *
Why did you start Literary Agent Undercover?
After closing New Brand Agency Group, it was several years before I thought about starting Literary Agent Undercover. I was busy doing other things, like working with my wife on another company called Born Celebrity. But I started missing all of the things that I loved about being an agent: discovering new authors; educating them about the industry; and, most important, helping them develop their projects, pitches, and platforms. I also missed speaking at events and meeting with authors face-to-face. That's when I decided to establish Literary Agent Undercover. I've been getting positive feedback ever since about our articles, audio training, and Directory of Literary Agents. Click here to see some of our general testimonials.
* * *
Were you a member of the AAR?
Yes. I'm proud to say that I was a member of the Association of Authors' Representatives from 2002-05. That's because book agents have to meet several criteria to qualify for membership: 1) Sell ten books to legitimate publishers within 18 months, 2) Get two members of the AAR to vouch for them, and 3) Follow a strict code of ethics. Less than 1/3 of all active publishing agents are members, and they're the best of the best. That's why Literary Agent Undercover will always be an advocate of the AAR. However, please note (for legal reasons), that the AAR is not affiliated with Literary Agent Undercover. In other words, the AAR doesn't support, endorse, or sponsor Literary Agent Undercover in any way. Click here to learn more about the Association of Authors' Representatives.
* * *
Did you ever charge reading fees?
No. In fact, I once had an author try to "bribe" me by sending me a check for $150 with the first 50 pages of his manuscript. That's how badly he wanted an agent to read his partial manuscript and give him feedback. I mailed the check back to him with a polite (and personalized) rejection letter. I told him that, although I appreciated his enthusiasm, it wouldn't be right for me to accept the payment. That's because legitimate literary agents never charge authors fees to read or evaluate their work. They work strictly on commission, making 15% of whatever monies they're able to secure for you on your behalf with publishers, etc. By the way, the AAR prohibits member agents from charging reading fees, etc. It goes against their Canon of Ethics.
* * *
Did New Brand Agency Group ever make referrals to third party companies?
When I first started working with New Brand Agency, we were approached by an editing company called Edit Ink. In exchange for recommending their editing services, they said that they would give us a referral commission for any author that hired them because of our recommendation. All we had to do was add a few lines to our standard rejection letter saying that we'd reconsider the author's work if he or she hired Edit Ink. It seemed like a great idea at the time. Why not give authors a way to improve their work and make some extra money at the same time? Edit Ink was a large and successful company, businesses make referrals like that all the time in exchange for a commission, plus Edit Ink provided the names of other literary agencies as references. We didn't know that making referrals was frowned upon by the AAR (I wasn't yet a member).
The problems started when Edit Ink sent us the language that they wanted us to use in our rejection letters. I don't have copies of what they sent us (it's been many years now), but it was over the top (misleading). The language they wanted us to use would have given authors a false impression, made them think there was a good chance we'd end up representing them if they hired Edit Ink. As a result, we told the owner of Edit Ink that we'd only make referrals if we could change the letter to make it more accurate. He agreed and we started making referrals. Everything was great, for a while. Then we got a couple complaints. I don't think it was directly from the authors, but through a writer advocate site called Writer Beware. Embarrassing. As a result, we immediately added two things to our rejection letter: 1) We said that we'd reconsider (take another look) at an author's work if he or she hired ANY professional editor (not just Edit Ink), and 2) We disclosed the fact that we'd get a referral fee if the author hired Edit Ink.
A little while later an author I knew that hired Edit Ink told us that he was disappointed with the quality of their work. That's when we stopped referring to Edit Ink completely. My only regret is that we were naive (stupid) enough to get involved with them in the first place. Edit Ink was later forced to close their doors in 1999. Rumor has it that they had set up fake literary agencies as a "front" to get more editing clients, among other things. Now that I've been in the publishing industry for more than 15 years, I'm aware of every writer scam there is… and I do my part of make sure authors know about them, too. Click here to read my article about bad literary agents. Click here to visit a site called Preditors & Editors. They have information about the reputation of every literary agency that exists. Look up New Brand Agency Group and you'll see no complaints. You can also click here to see New Brand Agency Group's A+ rating assigned by the Better Business Bureau (BBB) due to zero complaints. Lastly, you can click here to see a long list of coaching testimonials and general testimonials about myself and Literary Agent Undercover.
* * *
What's your philosophy on traditional publishing vs. self-publishing?
Literary Agent Undercover is built upon the idea that it's almost always best to try and get a literary agent and traditional publisher (like Random House), before you ever think about self-publishing or working with a vanity press. That's because traditional publishing offers far more benefits: no financial risk because someone else is paying for the privilege of publishing your book; a higher quality product thanks to a top-notch editor and cover designer; more profit due to better sales, distribution, and publicity; greater subsidiary rights opportunities like merchandising, translations, TV, feature film, etc; increased credibility and more book reviews; and the ability to spend more time writing, promoting, and doing what you love. As a result, I believe that 99% of authors should first try to get a literary agent and publisher (preferably with the help of a professional like myself). If that fails, you should then submit your book directly to the small number of traditional publishers that accept submissions for unagented authors.
* * *
What's the #1 thing that you believe every aspiring author needs to know?
If you're a serious author, getting published by a traditional publisher like Random House isn't luck… it's a decision. As a former literary agent, there were many times that I'd almost given up on trying to sell a particular book. But then I decided to give it one last try and send it out to a few more editors, resulting in a sale. Persistence is half the battle, no matter what you're trying to accomplish. If you have talent, and you take advantage of all the resources on my Literary Agent Undercover website (most of it free), you will greatly increase your chances of getting a literary agent. Just keep going.
* * *
What did you do before you were an agent, and what is your other background?
Prior to becoming a literary agent I graduated Ambassador University where I studied Psychology & Communications. Some of the other jobs/titles that I've had include: Marketing & Licensing Manager for Blue Mountain Arts, the gift publisher that invented e-greetings and sold their e-card division for close to $1 billion; Director of Marketing & Head Trainer for Born Celebrity, helping personality-driven brands like authors, speakers, coaches/consultants with brand development/management; and Behavior Specialist & Trainer for various social services institutions serving developmentally delayed adults; the homeless; and disadvantaged youth (including jailed offenders). You might also be surprised to know that I cut grass for my neighbors when I was a kid, got paid to be in a Baltimore Orioles commercial, and worked as a bag-boy in a grocery store. I was also a prep cook, aircraft parts painter, telemarketer, door-to-door salesman, tree crew/logging foreman, aircraft parts painter, and assistant chemist/metallurgist for a laboratory. Many literary agents are eclectic; I'm no different. It's a big part of what lets me relate to so many different types of people. It doesn't matter what country you live in, whether you're male or female, how old you are, or what you're writing about. I can probably relate.
* * *
Would you ever run a literary agency again, or offer to represent any of your author consulting clients as their agent?
No. I absolutely love what I'm doing now at Literary Agent Undercover. So I don't feel regret when one of my author coaching clients gets a publisher and a good book deal. Instead, I feel proud… knowing that I'm a big part of their success.
* * *
What kind of books do you write?
Most of my "writing energy" is now being funneled into Literary Agent Undercover in the form of articles and replies to the the many questions and comments that everyone is kind enough to post. However, my not-so-secret desire is to eventually publish (yes, with a traditional publisher) a series of love poetry books and a line of romantic greeting cards. I have two books finished and partials for many more. I'm not in a big rush though, because I love what I'm doing with Literary Agent Undercover. This is much more fulfilling than being an agent ever was. But one day (if you're part of my Literary Agent Undercover community), you'll get a little "love note" from me announcing the upcoming publication of my own books. 😉
* * *
Have Another Question?
Click here to submit a private email.