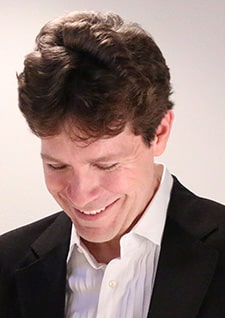 Book marketing coach Mark Malatesta is a former NY Times bestselling literary agent turned author consultant. Mark's authors have gotten six-figure advances, been on the NY Times bestseller list, and had their work picked up for television, stage, and feature film.
Find out how you can get 1-on-1 support from Mark below. But first, listen to Mark's free Get a Literary Agent mp3 sharing some of his best insider secrets.
* * *
Book Marketing

3 Ways to Get Help (Free to Fee)
* * *
#1 – FREE Book Marketing Online Coaching

with Book Marketing Expert Mark Malatesta
There is a special area on this website where you can post questions for Mark and work with him 1-on-1 as your "virtual" book marketing coach. You can ask Mark anything about book development, publishing your book, or book marketing. There is no charge to post questions. Click here to post your first question and get Mark's best writing, publishing, and book marketing ideas.
* * *
#2 – Schedule an Introductory Book Marketing Consulting Call

with Book Marketing Expert Mark Malatesta
If you want to reach your publishing and book marketing goals faster and more easily, schedule a 1-hour introductory consulting call. You can speak with Mark by phone or Skype. This is a one-time-only offer. Before your call, Mark will send you a detailed questionnaire and review any/all of the following: your book idea, sample chapters, query letter, synopsis, book proposal, etc. Click here to learn more about scheduling an introductory book marketing coaching call with Mark Malatesta.
* * *
#3 – Apply for a Book Marketing Coaching Program

with Book Marketing Expert Mark Malatesta
This option is for authors who want publishing and/or book marketing support over a longer period of time. Mark works with a small number of authors 1-on-1 in longer-term programs. He works with authors of all genres (fiction, nonfiction, and children's books). And he works with authors at all stages of development (unpublished and previously published). Click here to learn more about Mark's publishing and book marketing services.
* * *
Question or comment?
Click here to post it on my Ask a Literary Agent page…

* * *
* * *
Find a Literary Agent