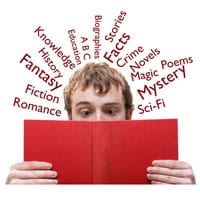 List of literary agents and tips to help you get published. Creating a list of book agents for your book can be difficult, so I'm going to help you: figure out which category or genre best describes your book, learn more about your genre, and find a list of literary agencies interested in your book. If you've already created your literary agency list, click here to learn about other ways this website can help you get Top Publishing Agents interested in your book.
* * *
List of Literary Agents Step-by-Step
In a recent article I explained the importance of "writing in context." In other words, NOT writing in a vacuum. Writing in context means you've read (or at least researched) your genre enough that you can have an intelligent conversation about:
* Which genre your book best fits into
* The origins of your genre
* How your genre has evolved over the years
* Some of the greatest successes (and failures) in your genre
* What's "hot" in your genre right now
* And, the general rules or guidelines of your genre
Once you're knowledgeable about your genre, it's much easier to create a list of book agents that will be interested in your work. In fact, I've broken everything down for you, into a simple 3-part process (to help you create your list of literary agents)…
* * *
Step 1 –

Creating Your List of Literary Agents
Choose the correct genre for your book
When you're trying to create a list of book agents who are likely to represent you, the first step is choosing the correct genre for your book. That's because you have to tell agents what category your book fits into. If you choose incorrectly, or it seems like you don't know what you're talking about, agents aren't going to trust you. And your list of literary agents isn't going to be well-targeted.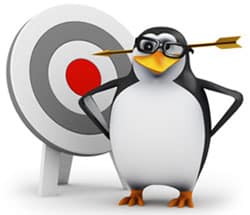 * * *
Warning!
If you're not sure which genre your book falls into, you might be thinking that it would be better to not mention one. That way you won't mess up by choosing the wrong one. Besides, aren't agents going to put your book in correct category anyway? Yes, but if you don't list a genre, it will look like you're trying to avoid the topic. Or, even worse, it'll look like you don't know what your book genre is.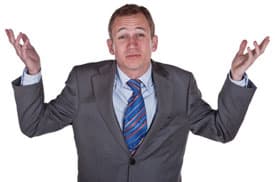 So, choose one of the three general book categories below that best describes your book as a first step toward creating your list of book agents. You'll be taken to another webpage with detailed explanations about the subgenres within your category, so you can classify your book correctly:
* Fiction literary agents
* Nonfiction literary agents
* Children's books literary agents
Then you're ready for…
* * *
Step 2 –

Creating Your List of Literary Agents
Learn more about your genre
Every genre has rules and guidelines… norms and conventions that you should be aware of. Yes, every genre. Just hop on Google and type in the appropriate keywords for your category to see what I mean. The more you know about your genre, the more accurate your list of literary agents will be.
For example, a lot of authors write mysteries. But most of them couldn't tell you more than one or two differences between a traditional mystery and a cozy mystery. Or they couldn't tell you the difference between a detective story, a hard boiled detective story, and a police procedural.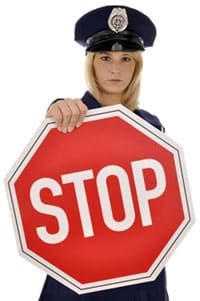 You'll be amazed how many different things most successfully published books in any given genre have in common… if you take the time to do a little research.
Now, if you think you're a genius blending genres (or creating new ones)… you might be right. But you've probably heard somebody say, at some point in your life, "If you're going to break the rules make sure you know what they are first. That way you can break them knowingly, with purpose and a good rationale."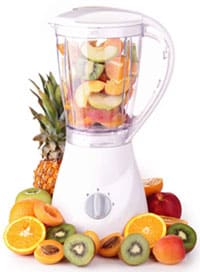 Some agents don't mind authors bending or breaking the rules, but you better back it up with a solid explanation. If you want to get everyone on your list of literary agents excited, study your genre first. Be creative, but consider doing it (at least loosely) within the confines of what's already been successful.
You might find this kind of thinking restrictive at first.
But, in time, you might just find it comforting.
* * *
Step 3 –

Creating Your List of Literary Agents
Find literary agents in your genre
Once you know which genre your book fits into, click here for free instant access to my Directory of Literary Agents. This directory is the most comprehensive (and accurate) list of literary agents in the world. It's also the easiest to use, and it has information and features that you won't find anywhere else. Think of it as your one-stop-shop to create your list of literary agents.
I'd almost bet money (almost) that your book falls into one of the 116 book genres that you'll find in my directory. And I've painstakingly categorized every publishing agent so you'll be able to create a well-targeted list of literary agents… in just a few quick clicks. Before you start compiling your list of literary agents, and sending out query letters, make sure you're describing your book accurately.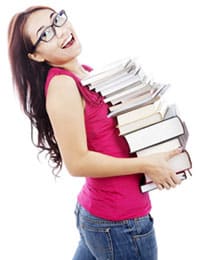 That way you'll know your submissions are on target!
* * *
Popular Searches In Our List of Literary Agents
[ezcol_1half]
AAR Literary Agents
African American Book Agents
Christian Book Agents
Fantasy Literary Agents
Graphic Novel Literary Agents
Historical Fiction Publishing Agents
Mystery Book Agents
[/ezcol_1half][ezcol_1half_end]
Paranormal Literary Agents
Picture Book Publishing Agents
Science Fiction Book Agents
Young Literary Agents
Young Adult Book Agents
Short Story Literary Agents
[/ezcol_1half_end]
* * *
* * *
Find a Literary Agent