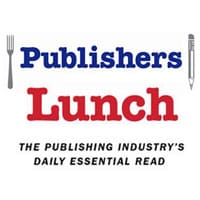 Publishers Marketplace (PM) – this review explores the pros/cons of this online directory. PM isn't as well known as some of the other literary agency directories, but that's only because it's meant primarily for publishing insiders. And that's one of the reasons it's so valuable. Scroll below to learn more and see a sample listing from Publishers Marketplace. This article is part of a 9-part series to help you find the best Directory of Literary Agents for Your Fiction or Nonfiction Book.
* * *
Publishers Marketplace – What Is It?
Publishers Marketplace is an online community helping publishing professionals (including aspiring authors) find critical information about other publishing professionals (including literary agents). Driven in large part by Publishers Lunch, the most widely read daily dossier in publishing and known as "publishing's essential daily read." Publishers Marketplace is popular because of the 40,000 publishing professionals who read Lunch every day.
Read our pros/cons of Publishers Marketplace 
below and see a sample agency listing…
* * *
Publishers Marketplace
* * *
Pros – Publishers Marketplace
Publishers Marketplace is a great resource for authors. Not only is it free to use (for agency research), but you'll also find agency information there that you won't find anywhere else. Publishers Marketplace isn't the most comprehensive directory of literary agents, but it has profiles for some agents that you won't even find elsewhere (including official literary agency websites).
Robert Gottlieb, literary agent and chairman of the prestigious Trident Media Group is a perfect example. You can see his official Publishers Marketplace listing below. I also know of some literary agents that, surprisingly, are very successful but don't have websites. Some of those literary agents do have pages set up at Publishers Marketplace.
Publishers Marketplace entries let agents post:
Twitter username
Agency description
Years of experience
Trade references
Leading clients
Best-known projects
Most recent sales/Forthcoming books
Most recent rights sales
Other leading rights offerings
Specialized training
Work experience
Honors
Sub-agents/Rights contacts
Key personnel
Submission requirements
Just make sure you keep in mind the fact that there are also many disadvantages to using Publishers Marketplace for your literary agent research. I'll explain those in just a moment. But first, register for free access to our Directory of Literary Agents. It's the most comprehensive (and accurate) list of literary agents in the world… plus it's the easiest to use. Simply enter your first name and email address for free, instant access.
* * *
[optin-monster-shortcode id="wub0deiq2m-post"]
* * *
* * *
Now let's talk about the cons of using
Publishers Marketplace for book agent research.
Cons – Publishers Marketplace
Publishers Marketplace is a great resource, but less than half of all literary agents have listings there. And, Publishers Marketplace only gives literary agents 21 book genres or categories to choose from when specifying areas of interest (in contrast, our Directory of Book Agents gives you 116 book genres or categories to choose from).
Other disadvantages of Publishers Marketplace include no indication of:
AAR membership status
The year a literary agency was established
The number of clients represented
The percentage of nonfiction/fiction/juvenile clients
Response time for queries and full manuscript requests
How the literary agency finds new clients
Writers' conferences that the literary agency is part of
Now, scroll below to see a sample literary agency
listing from Publishers Marketplace…
* * *
Sample Agent Listing – Publishers Marketplace
Robert Gottlieb
Trident Media Group, LLC
Address – Publishers Marketplace
41 Madison Avenue, 36th Floor, New York, NY 10010
Years As Agent – Publishers Marketplace 
33
Web – Publishers Marketplace
http://www.tridentmediagroup.com
Bio – Publishers Marketplace 

Robert Gottlieb was born and raised in New York City. After graduating in 1976 from Elmira College with a Bachelor of Arts degree he began his illustrious career in the mailroom of the William Morris Agency as part of the company's Agent in Training Program. In 1977, Gottlieb became a department assistant in WMA's literary department and shortly thereafter began working with the head of the department, Owen Laster. Five years later he became a literary agent, discovered Tom Clancy in the early eighties, and in 1989 was promoted to Senior Vice President, becoming one of the youngest agents to ever head the WMA Literary Department. He was then elected to the Board of Directors and became Executive Vice President in 1992.
After 24 years at the William Morris Agency, Gottlieb started Trident Media Group, LLC in September 2000 where he now serves as Chairman. Robert Gottlieb presently represents many best-selling authors. He has consulted with the Vatican and the Russian Cultural Ministry in connection with intellectual property rights. He attends the London Book Fair and Frankfurt Book Fair each year with his team of foreign rights agents and oversees the foreign rights department as well at Trident.
Mr. Gottlieb built his stellar reputation by being the first and the most effective literary agent to brand authors. He works across all genres, in both fiction and non-fiction. His successes over the years include international bestselling authors Tom Clancy, Dean Koontz and Janet Evanovich. He continues to grow his list of authors which currently include international bestselling authors Deepak Chopra, Catherine Coulter, Elizabeth George, Sherrilyn Kenyon, Kat Martin, Mary Alice Monroe, and Karen Robards.
Genres and Specialties – Publishers Marketplace
Mystery
Romance
Thrillers
Vampire novels
Russian fiction and non-fiction
Leading Clients – Publishers Marketplace
Dale Brown
Stephen Cannell
Deepak Chopra
Catherine Coulter
Robert Ferrigno
Allan Folsom
Elizabeth George
Joan Johnston
Andrew Klavan
William Martin
Andrew Nagorski
T. Jefferson Parker
Alexey Pehov
Karen Robards
Paullina Simons
Best-Known Projects – Publishers Marketplace 
Tom Clancy's THE HUNT FOR RED OCTOBER
Janet Evanovich's Stephanie Plum series
SCARLETT, the sequel to GONE WITH THE WIND
Most Recent Sales – Publishers Marketplace
#1 Bestselling author Sherrilyn Kenyon with Dianna Love's THE BELADOR CODE, two books in an urban fantasy thriller series in which a league of international warriors with extraordinary abilities rise up to save mankind from supernatural terrorists, in a major deal, to Louise Burke and Lauren McKenna at Pocket Books (North American rights).
Sub-Agents / Rights Contacts – Publishers Marketplace 
Foreign rights: Claire Roberts, Jessica Olivo
Audio rights: Libby Kellogg
Key Personnel – Publishers Marketplace 
Contracts: Sara Pearl
Submission Requirements – Publishers Marketplace 
To submit a manuscript or proposal, please send a query letter via mail or email and include the following:
Paragraph about yourself; previous publishing history (if any)
Contact information (address, phone, fax, and email address)
For non-fiction: synopsis, along with relevant history on the subject and/or your expertise in that subject area
For fiction: plot synopsis
Please do not query multiple agents at Trident, and please do not email attachments.
Don't let Publishers Marketplace be your main resource when looking for literary agents. Don't let it be your only resource, either. Click here to visit the Publishers Marketplace website.
Just make sure you also…
* * *
Get FREE Access Now –
To Our Directory of Literary Agents
Our Directory of Literary Agents is the most comprehensive (and accurate) list of literary agents in the world… plus it's the easiest to use. Simply click here to see our Directory of Literary Agents and get instant access to:
US and intl literary agents (1,000+ agents)
Search by book genre/category (116 of them)
Full-length agent biographies and photos
AAR membership status
Query letter method (email, online form, post)
Links to agent websites and maps to their offices
Personal email and postal addresses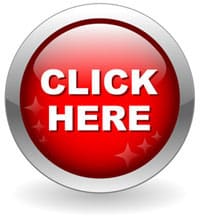 If you liked this article about Publishers Marketplace
click here to read the next article in this 9-part series
and learn about Literary Marketplace.

* * *
* * *
Find a Literary Agent