Book Marketing Coach – Mark Malatesta
Book Marketing Coach Mark Malatesta, a former literary agent and Marketing & Licensing Manager for a well-known publisher, is now offering 1-on-1 introductory coaching sessions
Schedule Your 1-on-1 Book Marketing Coaching Session
Below (60 minutes) and Get an Extra Special Bonus
Dear Author,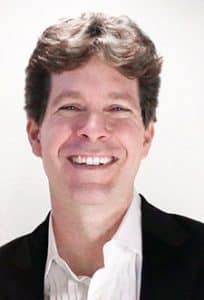 As your Book Marketing Coach, I'll review any/all of the following: first 50 pages of your book or book idea, query letter, synopsis, book proposal, website and/or social media presence. I'll take notes and provide you with my proprietary Author Questionnaire as well, to help you prepare for our time together. Then we'll get on the phone (or Skype) for a full hour so I can tell you the best ways to write, publish, and/or market your book. I'll answer all your questions. And I'll record the call for you (most people listen 2-3 times, that's how helpful these calls can be). Make sure you register now though, as calls are scheduled on a first-come, first-served basis.

* * *
Who should schedule a Book Marketing Coach session?
Book Marketing Coach sessions are for authors of all genres (fiction, nonfiction, and children's books) who want help to write, publish, or market their books. That includes authors at all stages of development, everyone from beginners to previously published authors who've published many books with major publishing houses. I've coached New York Times and USA Today bestselling authors, as well as writers who are just getting started and those who are frustrated because they haven't been getting the results they want from literary agents and publishers.
* * *
What do you want or need help with?
* Traditional Publishing vs. Self-Publishing: Figure out which one is best for you during a Book Marketing Coach session.
* Book Concept/Title/Genre: Which one of your books has the greatest potential 
(or, how can you make your existing book more marketable)? What's the best title for your book? Or, what genre(s) does it fit into?
* Literary Agent Research & Submissions: What's the easiest/fastest way to find the best literary agents for you and your work? And what's the best strategy to use when approaching them? Find out during a Book Marketing Coach session.
* Query Letter/Synopsis/Proposal: Create an irresistible query letter that gets literary agents asking to read your material and offer representation. Write a book synopsis that's just as good as your book. Create a book proposal that gets the attention of top literary agents and generates a big advance.
* First 50 Pages: Tighten up that all-important first 50 pages of your manuscript and avoid the common mistakes that lead to rejection. Find out how during a Book Marketing Coach session.
* Author Platform: Discover simple strategies to quickly improve your credibility and influence.
* Myths & Misconceptions: Every author falls for some of them. Identify misinformation and false beliefs that are sabotaging your success and preventing you from reaching your goals.
* Should You Try to Get Published?: On a scale of 1 to 10 I'll tell you what I think, give you concrete reasons why, and recommend next steps during your Book Marketing Coach session.
* In a Sticky Situation: I'll show you the easiest way to fix it (i.e. bad agent, bad publisher, bad contract, etc.)
* Turn Your Book into a Business: Discover how to leverage your expertise into other streams of income—not just books.
* * *
Additional Book Marketing Coaching Call Details
After you register for a coaching session, you'll get an author questionnaire with important questions that will allow me to serve you better during our time together. The more I know about your book(s) before your session, the easier it will be for me to give you actionable advice during your Book Marketing Coach session. And, you'll be able to use the information you provide to improve your pitch materials. After I get the completed author questionnaire, I'll send you scheduling information so you can choose a day and time for us to speak.
One piece of insight or advice might be the only thing standing between you and your publishing goals, so I'll do everything I can to help you get to the next level. We all need help to see certain things that we can't see alone, and we all need help to apply or implement certain things at the highest level. By scheduling a Book Marketing Coach session, you'll be able to avoid the guessing, loneliness, and costly mistakes that most authors endure. I'll give you concrete, specific advice that you'll be able to apply to your unique situation.

Always remember…
Getting published isn't luck, it's a decision.
Mark Malatesta
Book Marketing Coach
* * *
* * *
Find a Literary Agent