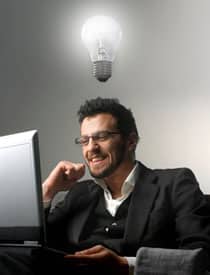 Book marketing ideas specific to your unique book and goals are available here. Get 1-on-1 advice to help you develop, publish, or promote your book. Simply read below to learn how to submit your first question and have Mark Malatesta work with you as your Book Marketing Coach.
* * *
Book Marketing Ideas




Special Invitation
Hi, my name is Mark Malatesta. I've worked at the highest levels in publishing, helping authors and publishers with my book marketing ideas. First, as a Marketing & Licensing manager for a large publisher…. and, second, as a NY Times bestselling literary agent. As a book agent, I secured contracts with publishers like Simon & Schuster, St. Martin's, Hyperion, Prentice-Hall, Workman, Andrews-McMeel, Entrepreneur, Barron's, Amacom, and many more… resulting in millions of books being sold.
My book marketing ideas have resulted in authors having their works being picked up for TV, stage, and feature film (with companies like Paramount Pictures and DreamWorks), 6-figure advances, appearing on the NY Times bestseller list, licensing in more than 30 countries, and countless national/international awards and honors.
I genuinely love coming up with book marketing ideas to help authors develop, publish, and market their books. That's why I offer free coaching on a special area of my website… where I provide book marketing ideas for authors of all genres, at all stages of development. All you have to do is click here now to post your first question on the Ask a Literary Agent Area of my website. I'm looking forward to learning more about you and your book, and providing you with book marketing ideas to help you reach your publishing goals.
Now the catch (kind of)…
* * *
Book Marketing Ideas – Disclaimer
Even though I'm going to give you book marketing ideas online, there's a good chance that you'll eventually want to take our conversation offline… and have a real conversation by phone or Skype. Maybe even face-to-face. Some questions are simply too BIG to deal with on a blog.
When that happens, don't worry.
For questions that are too complex, private, or urgent to post on my blog… you can still take advantage of my book marketing ideas. All you have to do is click here to schedule an introductory book marketing coaching call with me. It's not free, but it's so inexpensive that it might as well be.
Finally…
If you don't want to fool around, and you already know that you want to work with me on a deeper level, click here now to find out about my other book marketing services and longer-term coaching programs where I'll give you more attention and book marketing ideas for anywhere from one month to a year.
Whatever you decide, take action now… because all of my book marketing ideas coaching sessions are scheduled on a first-come, first-served basis. If you have any questions, please contact me using the comment form below.
I'm looking forward to sharing my book marketing ideas with you, and helping you reach your goals!
Mark Malatesta
Literary Agent Undercover
Question?
Click here to submit a private email.

* * *
* * *
Find a Literary Agent