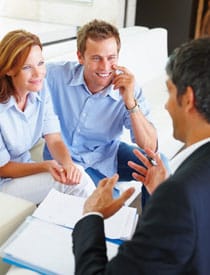 Book marketing services with Literary Agent Undercover are for authors who want to develop, publish, or promote their book. Book Marketing Coach Mark Malatesta helps authors of all genres, at all stages of development. He is a former publishing house executive and a former NY Times bestselling literary agent.
If you don't want to leave anything to chance, our book marketing services are for you. If you want to avoid the loneliness, painful guessing, and costly mistakes that come with working alone, we can help. If you want to position yourself and your book in the best way possible, we're the best. But don't take our word for it. Click here to see our coaching testimonials from clients who've used our book marketing services.
Then scroll below to learn more about our book marketing services. 
* * *
Book Marketing Services – Coaching Programs
Mark Malatesta has several book coach programs based on his years as a NY Times bestselling literary agent, but you have to sign up for a an introductory book marketing coach call as a first step. Mark won't take you on as a client unless he believes you're coachable and that your work has a good chance of being accepted by a publisher… because that's the whole point of investing in book marketing services in the first place.
Our book marketing services and coaching will help you see things that you can't see alone. They will help you overcome things that you can see, but aren't sure how to fix. And they will help you reach your goals ten times faster. One of the best reasons to utilize book marketing services is being able to get access to insider information and shortcuts.
Our book marketing services are provided by phone or Skype, email, and/or face-to-face. And you won't be pushed through a one-size-fits-all program. Instead you'll get a book marketing services plan that's tailored to the needs of your unique project and personality. You'll go as fast (or slow) as you want, and Mark will help you stay accountable (if that's something you need).
Unlike any other book marketing services that you may have used in the past, Mark won't overwhelm you with unimportant tasks. He's only going to give you information that's critical to your success. And, if you use Mark's book marketing services, you'll have full access to his valuable time-saving library… with sample successful query letters, synopses, book proposals, etc.
Investing in book marketing services is a significant investment, but it's often the final support that an author needs to get published. A book marketing coach can be the difference between getting a book agent or not getting a book agent… getting a mediocre agent or a top agent… getting a publisher or no publisher… and, getting a mediocre publisher/book deal or a major publisher/book deal.
* * *
Schedule an Book Marketing Services Introductory Call
with Book Marketing Coach Mark Malatesta
If you believe that book marketing services might be a good fit for you, click here now to learn more and schedule an introductory book marketing coach call. Calls are scheduled on a first-come, first-served basis.
* * *
Question?
Click here to submit a private email.

* * *
* * *
Find a Literary Agent