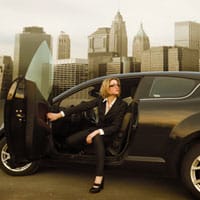 US literary agents can be found here in this FREE Directory of Book Agents, created by former NY Times bestselling book agent Mark Malatesta.
This webpage will also tell you how many states have active literary agencies. That's right, a decent percentage of them (28% to be exact) work outside New York.
Scroll below for instant access, and make sure you download my free audio training that's jam-packed with insider secrets to help you get literary agencies interested… and protect you from writer scams. Click here to get your FREE Literary Agents Training.
* * *
US Literary Agents – Introduction
Most authors are shocked to discover that there are publishing agents in 33 states, but for different reasons. Some authors are surprised to find out that there aren't book agents in all fifty states. Others are disappointed to learn that there aren't literary agencies in all 50 states. Scroll below to see how many literary agencies there are in your state, and find out how you can submit your work to them.
* * *
US Literary Agents in Which States?
Alabama
Alaska
Arizona
Arkansas
California
Colorado
Connecticut
Delaware
Florida
Georgia
Hawaii
Idaho
Illinois
Indiana
Iowa
Kansas
Kentucky
Louisiana
Maine
Maryland
Massachusetts
Michigan
Minnesota
Mississippi
Missouri
Montana
Nebraska
Nevada
New Hampshire
New Jersey
New Mexico
New York
North Carolina
North Dakota
Ohio
Oklahoma
Oregon
Pennsylvania
Rhode Island
South Carolina
South Dakota
Tennessee
Texas
Utah
Vermont
Virginia
Washington
West Virginia
Wisconsin
Wyoming
* * *
Good News About US Literary Agents
The good news is that you don't need to live in the same state as your author representative. Most authors don't. Besides, there's no advantage to having your literary agency right next door. You probably aren't going to meet your book agent until your book gets picked up by a publisher, although you'll certainly (in most cases) be able to email and occasionally talk on the phone. At least that's how most book agents work.
Now, before you enter our Directory of Book Agents let me show you…
* * *
The Top Cities for US Literary Agents
* * *
#1 New York
 - US Literary Agents
The state of New York has more than 700 publishing agents. Of course you'll find most of those literary agencies in Manhattan, where you'll also find most major publishers. But there are also a lot of book agents in cities like Brooklyn, Bufflao, and Bellport. Our Directory of Book Agents lists publishing agents in 37 cities in New York. Click here to learn more about Literary Agents New York.
* * *
#2 California
– US Literary Agents
Although the state of California has the second most book agents in the United States, it's no competition. California only has 124 publishing agents, located in cities like Los Angeles, Mailbu, La Jolla, Hollywood, and Beverly Hills. Our Directory of Book Agents lists publishing agents in 36 cities in California. Click here to learn more about Literary Agencies California.
Now, are you ready too see all of the US literary agents that are appropriate for your work and looking for new authors?
* * *
Get FREE Access Now -
To Our Directory of Literary Agents
Our Directory of Literary Agents is the most comprehensive (and accurate) list of literary agents in the world… plus it's the easiest to use. Simply click here to see our Complete Directory of Book Agents and get instant access to:
US literary agents (1,000+ agents)
Search by book genre/category (116 of them) for US literary agents
Full-length agent biographies and photos for US and literary agents
AAR membership status for US literary agents
Query letter method (email, online form, post) for US literary agents
Links to websites and maps to offices of US literary agents
Personal email and postal addresses for US literary agents