Wendy Weil Literary Agent was an agent with Wendy Weil Agency in New York City before she passed away August 29, 2012. The Wendy Weil Agency was established in 1986 and represented around 100 authors. Among those authors were Pulitzer Prize Winners, National Book Award winners, New York Times bestsellers, authors of literary and commercial fiction, memoirists, journalists, health care experts, and groundbreaking social activists. Literary Agent Wendy Weil was known for her low-key, but determined, style and for an eclectic clientele of groundbreaking and best-selling authors. She was a New York City native and graduate of Wellesley College. Publishing Agent Wendy Weil was in publishing for 50 years, starting in the training program at Doubleday, then becoming an agent, and eventually founding Wendy Weil Agency Inc. in 1986. Before founding her own agency, Book Agent Wendy Weil also worked at the New American Library, International Famous Agency, and the Julian Bach Literary Agency.
Among the books she helped get published were Walker's "The Color Purple," Helprin's "Winter's Tale" and Andrea Barrett's "Ship Fever," a 1996 story collection that was dedicated to Wendy Weil Literary Agent and won the National Book Award. Weil became an agent during a time of profound cultural upheaval, and in 1972 she helped get Walker's work published in the newly created Ms. Magazine. Her clients included feminists, political activists and gay writers, among them Susan Brownmiller, Letty Cottin Pogrebin, Paul Monette, and June Jordan. She also represented the music critic Greil Marcus, essayist Philip Lopate, and journalist James Fallows. She was as likely to take on a commercial novel, such as Flagg's "Fried Green Tomatoes at the Whistle Stop Cafe," as a work of serious nonfiction, such as Lawrence Wright's Pulitzer Prize-winning "The Looming Tower." Literary Agent Wendy Weil died Sept. 22 of a heart attack at her country home in Cornwall, Connecticut at the age of 72. Survivors include her husband of 28 years, the painter and illustrator Michael Trossman, and two stepsons.
Wendy Weil Literary Agent was on our list of Book Agents New York (publishing agents in New York State), Book Agents NYC (publishing agents in NYC), Book Agents USA (publishing agents in the United States), Fiction Book Agents (publishing agents who represent fiction authors), and Nonfiction Book Agents (publishing agents who represent nonfiction, not just novels).
Wendy Weil Literary Agent Biography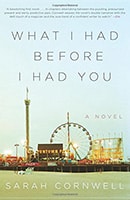 Don't submit a query letter to Wendy Weil Literary Agent because she's on our list of book agents who've stopped agenting, retired, or passed away. If you want to find book agents that ARE seeking new clients, click here now to access our Publishing Agents Directory. Or scroll below to learn more about Literary Agent Wendy Weil and the Wendy Weil Agency.
Book Genres – Wendy Weil Literary Agent
Wendy Weil Literary Agent represented the following genres of books:
Representative Sales – Wendy Weil Literary Agent
ARCHANGEL by Andrea Barrett (Norton)
WHAT I HAD BEFORE I HAD YOU Sarah Cornwell (Harper)
WE ARE ALL COMPLETELY BESIDE OURSELVES by Karen Joy Fowler (Marian Wood Books)
HISTORY OF ROCK & ROLL by Greil Marcus (Yale University Press)
ESSAY LOVE by Phillip Lopate (Free Press)
MERMAID by Eileen Cronin (Norton)
SCHRODER Amity Gaige (Twelve)
IN SUNLIGHT AND IN SHADOW by Mark Helprin (Houghton Mifflin Harcourt)
FIRES AND FLAT LINES by Louise Aronson (Bloomsbury)
ALL WOMAN AND SPRINGTIME by Brandon Jones (Algonquin)
THE DOORS by Greil Marcus (Public Affairs)
AMBER AND GLASS by Dominic Smith (Atria)
Wendy Weil Literary Agent
Directory of Literary Agents
Join thousands of other subscribers today. Get complete access to comprehensive profiles for all book agents like Wendy Weil Literary Agent in the Directory of Literary Agents, absolutely free. Simply enter your first name and email address and get instant access now.
* * *
* * *
Find a Literary Agent