Suzy Evans Literary Agent – This article about Literary Agent Suzy Evans and the Sandra Dijkstra Literary Agency is part of a series about literary agents and How to Find a Literary Agent. Publishing Agent Suzy Evans is a new agent at the Sandra Dijkstra Literary Agency. Suzy Evans is an attorney, author, and new agent at SDLA. She holds a Ph.D. in history from UC Berkeley.
In the adult market, Suzy is particularly on the hunt for great serious nonfiction, especially by historians who are looking to make a transition from an academic to trade readership and journalists who have something new, unique, and significant to say. She's also on the lookout for smart parenting books with truly useful, original hooks that fill a gap in the market (bonus points for humor!); food, health, and diet-related titles, especially culinary histories of all flavors and tastes; sports books with strong crossover appeal in other genres, especially history and philosophy (she'd LOVE to find the next Golf in the Kingdom or Zen and the Art of Archery); self-help of every stripe by authors with well-established platforms and riveting, elegantly-written memoir (recent favorites include William Finnegan's Barbarian Days and Paul Kalanithi's deeply-rendered When Breath Becomes Air), as well as cookbooks with inventive new twists; humor, especially as it relates to parenting; and small, quirky books that make her smile or think about the world in entirely new and surprising ways. She'd also love to find a great legal thriller.
On the children's front, Suzy has a great love of middle grade and is particularly on the hunt for lively, engaging nonfiction that pops off the page and makes kids excited about reading and learning; wacky/hilarious commercial MG fiction with series potential; and graphic novels that bring history, great works of literature and fascinating historical figures (think Socrates! Machiavelli! Hamilton!) to life.
She also have a soft spot for classic, coming-of-age MG works, contemporary YA fiction that tackles difficult issues in bold, daring ways and with inventive formats that can be brought into the classroom to stimulate meaningful discussion and debate (a la Walter Dean Myers' Monster) and sweet, lyrical picture books that capture the imagination and call for multiple readings (favorite classics include Stellaluna and The Cat Who Walked Across France). She'd also love to find MG/YA fiction that explores diversity in all its glorious manifestations and an exciting, high-concept thriller that has "MOVIE!" written all over it.
As an author herself, Suzy's most recent books include Machiavelli for Moms (Simon & Schuster) and Forgotten Crimes: The Holocaust and People with Disabilities. She's also a ghostwriter for a #1 New York Times best-selling author with more than 25 million copies in print and her first children's book will be published by HarperCollins in 2018.
Suzy Evans Literary Agent Biography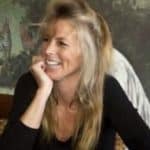 The profile about Suzy Evans Literary Agent that you see here contains some of the information you'll find in our free Directory of Literary Agents, with literary agent listings for both established and new book agents. Scroll below now to learn more about Literary Agent Suzy Evans or click here to get free instant access to our official Book Agents Directory.
Suzy Evans Literary Agent
Directory of Literary Agents
Join thousands of other subscribers today. Simply enter your first name and email address for free, instant access to the Directory of Literary Agents. Get complete access to comprehensive profiles for both established book agents and new literary agents like Suzy Evans Literary Agent.
* * *
* * *
Find a Literary Agent