Publish your book — before it's too late. I'm not kidding. You might not realize it (until you read this article), but there's actually a "ticking clock" working against your publishing dreams.
Think of it as your book's biological clock…
Yes, you only have a limited amount of time to publish your book, and it's possibly a lot less time than you think. If you don't get a literary agent and a publisher soon, you might not get another chance.
Really.
See the evidence below…
* * *
Publish Your Book
What in the world does the picture of me below have to do with you publishing your book? Quite a bit, although you'll have to trust me and bear with me for a moment. This is one of those articles that has a bit of a build-up (like all good stories do).
So, keep reading…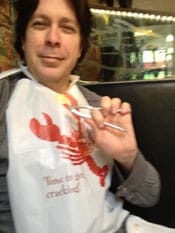 It was a typical Friday night out on the town for dinner. That's Ingrid below, on our way out of the house, kissing one of our two cats… Fudge.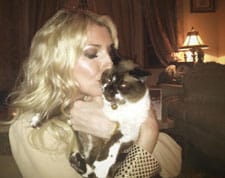 We went to one of our favorite places, a seafood restaurant where teh food is excellent and the service is even better. On this particular night the hostess greeted us by name and gave us our favorite table (business as usual).
Bread. Calamari. Salad. Crab legs. Gumbo.
A couple glasses of wine…
And lots of conversation about books and business.
Finally… some chocolaty dessert, a shared glass of cognac, and coffee.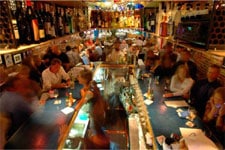 Then we left…
That's when things got "interesting." We walked out of the restaurant hand-in-hand, browsing the shops and boutiques downtown.
And we entered Urban Outfitters.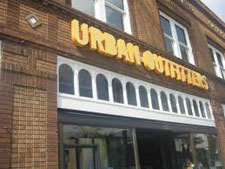 If you've never been to Urban Outfitters, they sell clothing, accessories, and some household stuff. The one we went to caters mostly to the college crowd.
And…
They have one of the coolest book selections anywhere.
Kudos to you, Urban Outfitters book buyer.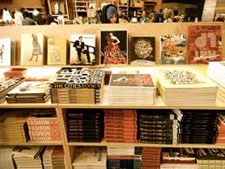 It's not serious literature.
Nor is it particularly intelligent.
Mostly gift books.
That is…
Humorous, clever, quirky, and sometimes off-color books that have zero value except for the fact that they're entertaining and probably make the authors lots of money.
For example:
All My Friends Are Dead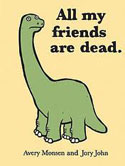 The Field Guide to Meat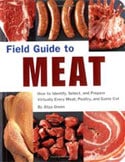 And…
A Cat's Life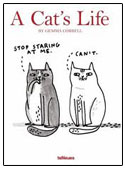 Now I didn't buy any of the books above, although I now regret not taking a closer look at A Cat's Life (Fudge is glaring at me as I write this).
No…
On this night my heart was snared
by a little red book
called Me Without You.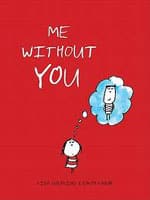 It wasn't because the book was bright red. It was the fact that it was a romantic gift book. And I happen to be a sappy love poet and romantic gift book author.
Plus, there was something very familiar about the book.
But I couldn't quite put my finger on it…
Then it hit me.
Like a solid kick to the groin.
My body started getting warm as I picked up the book (and it wasn't because of the cute little illustrations on the cover). It was the fact that the book was virtually identical to one that I had written many years earlier… but never submitted to publishers.
The gumbo started gurgling in my stomach.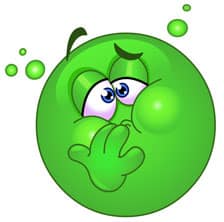 How had the authors gotten a hold of my manuscript? I quietly muttered obscenities to myself. Then I checked the copyright date.
2011.
Ingrid asked me what was wrong, and I told her that I was an idiot.
Then I realized…  it was was highly unlikely the authors had broken into our home or hacked my computer and stolen my little romantic gift book idea. Besides, after closer inspection, it was obvious that my book was ten times better than theirs. Only problem is, I wasn't holding my book in my hands.
This little book had been penned by somebody else.
At this point Ingrid was smart enough to leave me to my misery, and go look at some glittery eye makeup. That's when I started thinking bad thoughts about the authors. You know, those dark thoughts that sometimes creep into your consciousness even though you don't like to admit it. Then I realized… the only person that I had a right to be mad at was myself.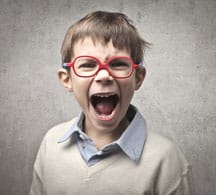 Why hadn't I gotten my book out there?
A million excuses flashed through my mind… like the childhood memories of someone having a near-death experience.
You can't publish your book, it needs editing.
You can't publish your book, your platform isn't big enough.
You can't publish your book, you have so many other things to do first.
But, at that moment in Urban Outfitters, all of those excuses seemed silly. How long does it really take to finish revising your book? How long does it take write a query letter, so you can submit it to agents — at least give yourself a chance? How much of a platform do you really need to publish your book (especially a gift book)? It's not like I'd written a legal guide or come up with a cure for cancer.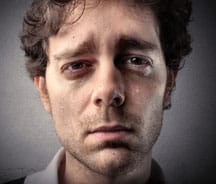 Publish your book? Not me.
It stung.
But then I had an epiphany…
I realized that I probably wasn't the only author this had happened to. Actually, I knew for a fact that I wasn't the only author that this had happened to. That's when I decided to write this article, to motivate you to publish your book. Together, we'll turn my proverbial lemons into your lemonade.
* * *
Publish Your Book – The Moral of the Story
I bought a copy of Me Without You that night.
Yes…
As Ingrid purchased her glittery eye makeup, I literally put money in the pockets of my well-intentioned (I'm sure), but woefully inferior "competitors." That's right. My copy of their little book is sitting next to me right now. It's in my office, on my bookshelf, mocking me.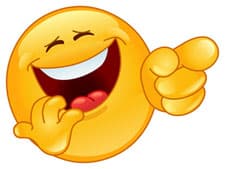 But it was worth every penny.
Now I have a permanent reminder in my office: telling me how short life is; telling me that if I don't use my ideas, someone else will; telling me that I better tell you… the same thing.
Publish your book. 
So, I hope you're not hoping your life is going to get a little hectic… waiting for the publishing gods to come knocking on your door, and beg permission to publish your book… waiting for… well, you know what your excuses are better than I do.
You fill in the blank.
Then decide,
right now,
to…
Publish Your Book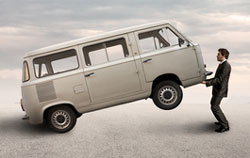 Decide to take action NOW and finish writing (or marketing) that book you keep saying is so important to you. I assure you, you don't want to go to some store this coming weekend and see your book (or something similar) on a table.
It sucks.
Sorry, there's no other way to say it.
Yes, I know. I can still publish my book. It's never too late and all that. Blah, blah, blah. I'm sorry. Of course, you're right. And I really do appreciate your support.
But…
My chances of being successful with my book now are going to be much slimmer.
And I'm going to look like a copycat.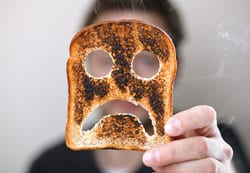 Man, that burns me up.
So…
Learn from my mistake and publish your book. Commit (or recommit) right now, to your writing (and marketing your writing) efforts. But first, before you go, tell me what you think about this article (below). And feel free to post a question about anything so I can help you with your books.
Then get back to your writing.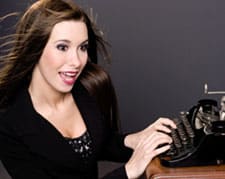 See, I said you'd learn a lot by simply joining me for dinner…
For more information about how to publish your book, click here and get my free 15-part Guide to Finding a Literary Agent. Then click here to learn about the 3 different ways that you can get 1-on-1 help from me (free to fee) as your Book Marketing Coach. You can ask questions on my blog, schedule an introductory consulting call with me, or join one of my longer-term coaching programs.
Either way, I look forward to getting to know you better.
And helping you publish your book,
– Mark
Mark Malatesta
Your "Undercover" Agent


* * *
* * *
Find a Literary Agent