Literary agent referrals – How important are personal connections when it comes to getting a top literary agent, publisher, and book deal? In other words, do you need to know someone influential in publishing… to become someone influential in publishing?
This article reveals the truth, and it's
probably not what you think.
* * *
I was inspired to share the information in this article after getting the following comment from an author (along with hundreds of others just like it during my 15+ years in the book business).
* * *
Dear Mark,
I'm convinced that getting an agent doesn't happen unless you have a personal connection to start with. You don't just send out inquiries and get your foot in the door. It's a matter of having the right personal contacts and introductions.
Sincerely,
Aspiring Author  
* * *
When you're the proverbial "outsider looking in" it's easy to think this way. You don't know better. So it's easy for your imagination to paint a dismal picture like this. After all, you're a writer. Your imagination is supposed to run wild. But, your imagination can also lead you over the edge of the cliff of truth, into a dark pit of half-truths and hopelessness.
Before that happens,
let me tell you what it's really like.
* * *
During my first two years as a literary agent, 100% of the authors who contacted me seeking representation weren't referrals from other literary agents.
Yes, 100%.
Why?
I was an outsider.
I was young with no experience or connections. I didn't know any other literary agents (or editors at publishing houses for that matter). I was living in South Florida, not NYC. And I wasn't yet speaking at writers' conferences across the country.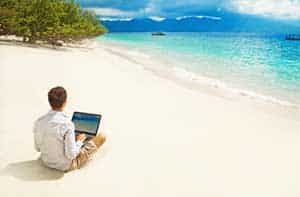 So, how did authors find me?
Simple…
I was smart enough to get listed in the two leading literary agent directories at the time: Jeff Herman's Directory of Agents and the Writer's Digest Guide to Literary Agents.
And I built a website.
After I started to become successful (and known) with a track record of sales to major publishers like Random House, things changed—but just a little bit. I started getting referrals, but it was still only about 2% of all incoming queries.
What impact did those
referrals have on me?
A lot, but only for 2 seconds.
Here's why…
As an agent you think to yourself, "Well, golly, this book must be good. Another agent took the time to personally recommend it."
Fantastic!!!!!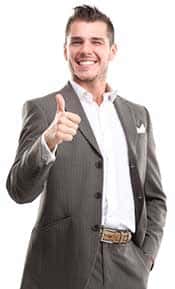 But then…
You have to read the author's query letter,
synopsis, sample pages and/or book proposal.
Oh, snap.
If you're an author reading this right now,
you're realizing referrals aren't that big a deal.
Sorry…
No literary agent is going to represent you
(in whole, or even in part)
because of a referral.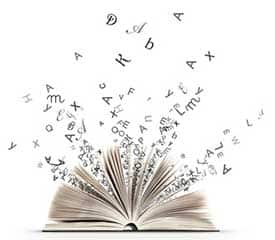 What matters is your book.
And your pitch.
* * *
If you've been part of my online community for a while, you know that I love comparing the author/agent relationship to a romantic soul-mate relationship (because it's fun, and because there are a lot of parallels between the two).
So…
If you were single and searching, and someone you knew told you about someone else who was single and searching (and supposedly perfect for you), what would you think?
Yes, you might get excited about the possibilities. But, I'm pretty sure you wouldn't decide to move in with the person or marry them sight unseen (unless you're certifiably desperate).
No.
You'd ask questions about the person,
and then want to meet them.
Kick the tires.
Peek under the hood.
Take a test drive.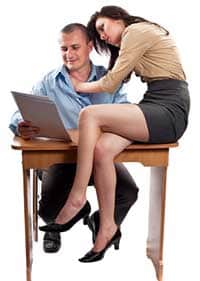 You know I'm right.
The same unwritten rules that apply in love are true
for authors seeking their "literary soul-mate."
I know it's twisted,
but it's true.
* * *
Here's something else
you'll want to know…
When I stopped being a literary agent and closed my literary agency, I really learned how useless referrals are. I had a lot of published authors at the time–authors I'd worked hard to get established (they weren't published when they found me). And I cared about them. I didn't want to "break up with them" and leave them single.
So, what did I do?
I reached out to the top literary agents
I knew to make referrals.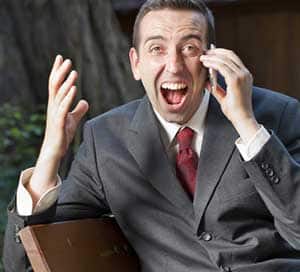 I made phone calls.
I sent emails.
And I was shocked at
how hard it was…
These were successful authors with book deals
published by major publishing houses.
And it still wasn't easy.
Why???
An agent has to genuinely connect with your work. They're not going to represent you just because you're already published, you've sold a lot of books, or because someone referred you.
Now, this will really shock you…
I don't even make personal referrals for the 1-on-1 coaching clients
I work with today (even though they invest a lot of money to work with me).
Why?
Because it wouldn't make a difference.
If you want to get the attention of the most eligible literary agents,
and get them fighting over the opportunity to represent you…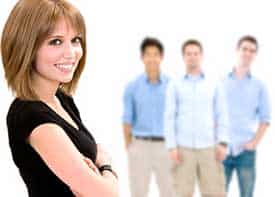 Write a great book.
Then, write a great pitch.
And…
Consider teaming up with an industry insider
who knows how to help you look even better
(just make sure that person is qualified
so they don't do more harm than good).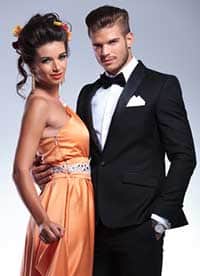 Every week I help at least one new author improve their pitch materials,
choose the best agents for their work, send out their queries, and…
Get top literary agents asking for more.
No personal referrals.
"Cold" queries.
Yes…
If your book is well written, your pitch is solid, and you don't
give up after sending out 20, 40, or even 100 queries…
you WILL get positive responses.
Lastly, don't forget that you don't need
to hear back from everyone.
Just someone.
You only need one agent out of the 1,000+ out there
to fall in love with you… so you can enjoy
your publishing-happily-ever-after.
Remember…
Getting published isn't luck,
it's a decision.
If you believe,
and do the
work.
– Mark



* * *
* * *
Find a Literary Agent