Entrepreneur author – the most important tip that I can share with you about how to get a literary agent and grow your business… is this. If you're writing books you're not an author. You're an expert, and an entrepreneur.
Many writers don't think of themselves as business owners. Or, if they do, they don't think of themselves that way often enough. That's why many authors aren't successful (or, they aren't more successful).
If you're thinking of yourself as an author first (and an entrepreneur second — or not at all), you're thinking small. In fact, you're robbing yourself of a larger life… one filled with more excitement, opportunity, wealth, and positive influence.
And, oh, yes, a LOT more fun…
* * *
The Entrepreneur Author
Many writers don't realize this, but most authors (even the most successful ones) are doing more than just writing books and making appearances. They're multi-tasking, doing lots of other things. Welcome to the world of the entrepreneur author.
Doing other things makes life more interesting, it sells more books, and it allows the entrepreneur author to have multiple streams of income (and greater financial security).
That kind of extra activity also helps get entrepreneur books on the bestseller lists, and keep them there.
Now, I'm not going to leave you hanging…
I'm going to tell you about the entrepreneur author lifestyle and then forget to tell you how to live it.
This short article is going to show you how the savvy entrepreneur author can leverage his or her expertise to create additional streams of income.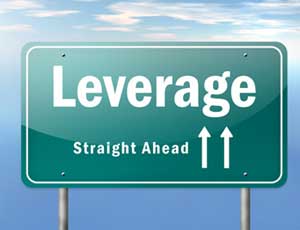 Of course, I can't show you how to choose the right income streams for your unique skill sets, personality, passion, etc. And I can't possibly show you how to implement all these strategies in one article like this. But I can certainly get you started by opening your mind to the possibilities.
And that's the first all-important step toward becoming an entrepreneur author.
So, here are a few ideas…
* * *
Entrepreneur Author – Additional Income Streams:
Product development (info-products, etc.)
Live training and events (telesminars and webinars)
Workshops (longer and more intensive)
Online video training series
Group coaching or consulting (short-term or long-term)
1-on-1 coaching on consulting (short-term or long-term)
Membership website
Licensing your content
Merchandising
Syndicated column
Speaking and appearances
Radio and/or TV show
Joint ventures with other entrepreneurs and business owners
You don't have to do all these things as an entrepreneur author.
In fact, I actually recommend that you don't do all of them.
If you do, you won't have any time left to write!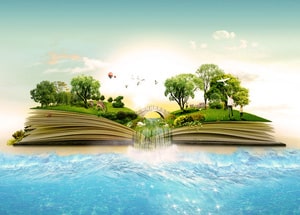 It only takes one or two extra income streams for you to become an entrepreneur author, and make a huge difference financially. In fact, many authors make a lot more money with their extra streams of income than they do from book royalties.
Plus, it doesn't take that much effort to put some of these new income streams in place. All you have to do is leverage your existing expertise and content (or simply expand on it). The entrepreneur author is always looking for those opportunities.
Many authors secretly desire to make most (if not all) of their living off of their writing alone… a comfortable living, so they could have the luxury of never having to think about money again. Or make decisions based on money.
Not every author can reach that goal.
But every entrepreneur author can enjoy the luxury and security of multiple streams of income.
Why not you?
That way you'll be much more protected if something unexpected happens in your personal life, or in the economy. If everything goes fine, that's okay too. Then you can live a lifestyle that doesn't require you to think about money every single time you spend it.
And you'll be able to do more financially to help those less fortunate.
Imagine that…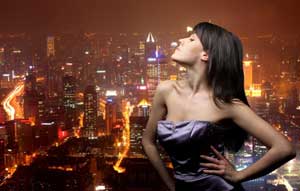 Yes, it's possible to make money as an author.
An entrepreneur author.
Lots of money.
Yes, your publishing income might be (or eventually become) your number one income stream. But why stop there? Start thinking now about other streams of income that you can also have flowing into your life…
Raise the stakes for yourself and become an entrepreneur author.
As I mentioned in an earlier article called, "Fantasy" Writing, your publishing career might take a little bit longer than you realize to develop fully. In fact, it's probably going to take a little while longer than you'd like.
But that's okay.
If you remember…
* * *
You're an Entrepreneur Author
Your book is not your business.
It's part of your business.
Start developing multiple streams of income right now, that you have more control over (unlike those decisions being made on the 42nd floor… far, far, away in the offices of your publisher in New York).
What's that they say about not putting all your eggs in one basket?
I think you know,
– Mark
Mark Malatesta
Your "Undercover" Agent


* * *
* * *
Find a Literary Agent