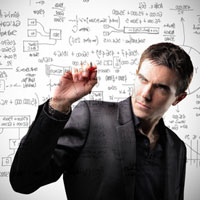 Literary agent listings or directories are available online and in print, but they all have different strengths and weaknesses. Which literary agency directories do you need to know about? And what do you need to know to protect yourself from bad information and unscrupulous literary agencies?
This article is part of a 9-part series to help you find The Best Directory of Literary Agents.
* * *
Literary Agent Listings – The Problem
Literary agent listings and directories are flawed, so you have to be very careful which ones you use. In fact, most of the literary agents lists that we've used and researched are so bad that we actually created our own Literary Agents Directory in 2012 (after repeated complaints from our 1-on-1 author coaching clients, who kept telling us that the information in all the other literary agent listings was unreliable).
More specifically:
Some literary agent listings only have a couple hundred book agents while others have over a thousand
Literary agent listings often contain incomplete or limited information, making it difficult to find the best match for a particular book project
A lot of the information in literary agent listings is old (agents are working with a new literary agency, they've retired, or they're deceased)
Unethical or fraudulent literary agencies are included in many of the literary agent listings and directories
Many of the literary agent listings are not intuitive, well-indexed, or easily searched (making it very difficult to find exactly what you're looking for)
* * *
Literary Agent Listings – Bad Scenarios to Avoid
It might not seem like that big of a deal that most literary agent listings are not completely accurate. But using unreliable literary agent listings when researching prospective literary agencies can hurt you in many ways, without you even realizing it.
For example:
You might not get author representation because you don't have enough literary agencies on your literary agents list, and you don't realize that there are many more literary agencies that would be a good fit for your book
You might go unagented because many of the book agencies you're submitting to aren't really interested in your book genre (even though one or more of the literary agent listings that you're using says otherwise)
You might end up settling for a mediocre literary agency when you could have gotten a top tier literary agency, making it more likely you'll go unpublished or have your sub-par agent do something that might damage your writing career
You might hire an unethical literary agency without realizing it, until later when you've already wasting lots of valuable time and maybe lost money
Now that you understand the importance of using only the very best literary agent listings, let me introduce you to the most popular literary agent listings online and in print. I'll also tell you which ones are best, and warn you about the ones that you should stay away from.
Click here to read the next article in this 9-part series and see
the Ten Most Popular Literary Agent Lists.

* * *
* * *
Find a Literary Agent