Debra Goldstein Literary Agent was a book agent with DeFiore and Company in New York City. She is no longer an agent. She is now a writer and editor. Literary Agent Debra Goldstein started her career in 1991 at William Morris Agency, where she learned the art of agenting under some of the industry's most renowned literary agents. In 1998, she left to co-launch her own company, The Creative Culture, Inc., which expanded into a strong boutique agency. In 2010, ready to embark on a new adventure, Publishing Agent Debra Goldstein joined DeFiore and Co.
Debra Goldstein Literary Agent was on our list of Publishing Agents New York (book agents in New York State), Publishing Agents NYC (book agents in NYC), Publishing Agents USA (book agents in the United States), and Nonfiction Publishing Agents (book agents who represent nonfiction, not just novels).
Debra Goldstein Literary Agent Biography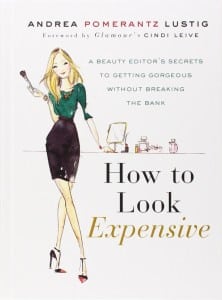 Don't submit a query letter to Debra Goldstein Literary Agent because she's on our list of book agents who've stopped agenting, retired, or passed away. If you want to find book agents that ARE seeking new clients, click here now to access our Book Agents Directory. Or scroll below to learn more about Literary Agent Debra Goldstein and DeFiore and Company.
Book Genres – Debra Goldstein Literary Agent
Debra Goldstein Literary Agent represented the following book genres:
Representative Sales – Debra Goldstein Literary Agent
HOW TO LOOK EXPENSIVE by Andrea Pomerantz Lustig (Gotham)
GLAD NO MATTER WHAT: TRAMSFORMING LOSS AND CHANGE INTO GIFT AND OPPORTUNITY by Sark (New World Library)
21 DAY-KICKSTART BY Dr. Neal Barnard (Grand Central)
EXACTLY AS I AM by Shaun Robinson (Ballantine)
1001 YEARS OF ADVICE by Roger Fishman (Clarkson Potter)
PLAN BEE by Susan Brackney (Perigee)
HOW TO WOW by Frances Jones (Ballantine)
THE ULTIMATE INSIDER'S GUIDE TO ADOPTION by Elizabeth Swire Falker (Warner)
Debra Goldstein Literary Agent
Directory of Literary Agents
Join thousands of other subscribers today. Get complete access to comprehensive profiles for all book agents like Debra Goldstein Literary Agent in the Directory of Literary Agents, absolutely free. Simply enter your first name and email address and get instant access now.
* * *
* * *
Find a Literary Agent