Bob Silverstein Literary Agent was a book agent with Quicksilver Books Literary Agency in Scarsdale, New York before he passed away November 3, 2012. Literary Agent Bob Silverstein graduated from City College and served as managing editor of Dell Books, and senior editor of both Delacorte Press and Bantam Books, where he worked with such authors as Rod Serling, Irwin Shaw, filmmaker Melvin Van Peebles, anthropologist Richard Milner, Dick Gregory, and many more.
Earlier in his career, Bob Silverstein Literary Agent worked as story editor for Anthony Quinn Productions and as a senior unit publicist for United Artists, MGM, Carlo Ponti, Harry Belafonte, and David Wolper on major motion pictures throughout Europe and the United States. Literary Agent Bob Silverstein was president of Quicksilver Books Literary Agency and part of the New York literary world for almost fifty years. Silverstein's agency, a former book packaging and publishing firm, was behind the bestsellers LAST TANGO IN PARIS, CHARIOTS OF FIRE, NICE GIRLS DON'T GET THE CORNER OFFICE, and CHILDREN LEARN WHAT THEY LIVE, among many others. Publishing Agent Bob Silverstein died at the age of 76.
Bob Silverstein Literary Agent was on our list of Book Agents New York (publishing agents in New York State), Book Agents USA (publishing agents in the United States), and Nonfiction Book Agents (publishing agents who represent nonfiction, not just novels).
Bob Silverstein Literary Agent Biography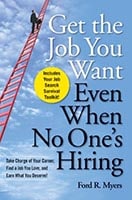 Don't submit a query letter to Bob Silverstein Literary Agent because he's on our list of book agents who've stopped agenting, retired, or passed away. If you want to find book agents that ARE seeking new clients, click here now to access our Book Agents Directory. Or scroll below to learn more about Literary Agent Bob Silverstein and Quicksilver Books Literary.
Book Genres – Bob Silverstein Literary Agent
Bob Silverstein Literary Agent represented the following genres of books:
Representative Sales – Bob Silverstein Literary Agent
ELIZABETH AND MICHAEL: THE QUEEN OF HOLLYWOOD AND THE KING OF POP – A LOVE STORY by Donald Bogle (Atria)
THE POWER OF ASHTANGA YOGA by Kino MacGregor (Shambhala)
FELON FITNESS: ULTIMATE PRISON WORKOUTS by William Kroger and Howard "Trey" Teufel (Adams Media)
THE BETTER END: HOW TO SURVIVE AND DIE ON YOUR OWN TERMS IN TODAY'S MODERN MEDICAL WORLD by Dan Morhaim, M.D (Johns Hopkins University Press)
FROM PLAGUES TO MIRACLES: THE SPIRITUAL JOURNEY OF EXODUS THAT CAN TRANSFORM YOUR LIFE by Robert Rosenthal, M.D (Hay House)
GET THE JOB YOU WANT EVEN WHEN NO ONE'S HIRING by Ford Myers (Wiley)
THE VEGAN INDIAN KITCHEN by Madhu Gadia (Perigee)
SIMPLY MEXICAN by Lourdes Castro (Ten Speed Press)
THE ULTIMATE GUIDE TO HOME WORKOUTS FOR WOMEN by Brad Schoenfeld (Human Kinetics)
MR. JEFFERSON GOES TO PARIS by Charles Cerami (Wiley)
Bob Silverstein Literary Agent
Directory of Literary Agents
Join thousands of other subscribers today. Get complete access to comprehensive profiles for all book agents like Bob Silverstein Literary Agent in the Directory of Literary Agents, absolutely free. Simply enter your first name and email address and get instant access now.
* * *
* * *
Find a Literary Agent