Literary Agents – Find An Agent in the USA Book Agents Directory and Database 2023-2024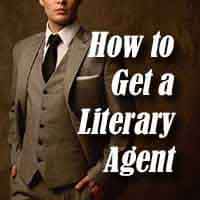 Literary Agents 2023-2024 Directory and Database  – Get free access below to the most comprehensive Guide to Book Agents online or in print. It features insider information by a former literary about How to Find a Literary Agent and How to Get a Literary Agent (for authors of all book genres). This website also provides free access to the most accurate List of Publishing Agents. Our database of book agents has the most up-to-date information about Top Book Agents, New Book Agents, and Book Agents Looking for New Writers. We've helped authors of all genres, at all stages of development, around the world, get top book agents, publishers, and book deals. Learn more here about our founder, Mark Malatesta, and click here to see Mark Malatesta Reviews.
Free Resources to Get Literary Agents
Scroll below for free access to all our resources to discover how how literary agents think–and to find publishing agents interested in your book. Once you enter your name and email address, you'll be a premium member of our online community at The Bestselling Author and Literary Agent Undercover (no credit card required). As a result, you'll have access to all the following resources to help you become a more successful author:
Our Audio Training Library with insider advice and interviews about book agents (text transcripts also available)
The Ask a Question area of our website where you can ask questions about publishing agents
Live broadcasts (and audio replays) of our Radio Show with special guests, publishing industry executives, and bestselling authors such as Mary Higgins Clark, Nelson DeMille, and Diana Gabaldon
The Directory of Book Agents with detailed information about all literary agents seeking authors
The Book Genre Dictionary with a list of all book genres and book genre definitions
The opportunity to register for 1-on-1 Author Coaching via phone or Skype from anywhere in the world during an introductory coaching session (there is a fee if you want to do that)
Email newsletter with insider Articles and Updates about how to get a literary agent
Answers to Questions About Literary Agencies & Agents
Once you become a premium member of our community below, you'll find answers to all your questions about literary agents. It doesn't matter if you've already worked with top book agents in the past and you're now seeking new representation–or if you're just getting started. We can help.
Sample literary agent questions:
Do I need a literary agent?
What do book agents do and how do they work?
How do publishing agents get paid?
What is a query letter, synopsis, and book proposal?
How can I make my pitch materials stand out?
What is the best way to submit my book to literary agents?
How can I determine which book agents are best?
How can I find publishing agents who want my type of book?
What do I need to know about simultaneous submissions?
What can I do to increase my chance of getting multiple agents offering representation?
What is the best way to interpret the feedback I get from a literary agent?
What questions should I ask a book agent who wants to work with me?
What do I need to know about literary agent contracts?
What is the best way to leave my literary agent and find new representation?
Literary Agents – Become Our Next Success Story
Authors of all genres (fiction, nonfiction, and children's books) have used our information about publishing agents to get top book agents such as: Mark Gottlieb, Jill Marr, Stephany Evans, Don Fehr, Felicia Eth, Bill Contardi, Jennifer Di Chiara, Jim Hart, Sarah Jane Freymann, Matthew Carnicelli, Harvey Klinger, and more. Who knows? You might be next. Enter your first name and email address below now for free instant access to all our best information and resources about literary agents.
.

Literary Agents – Browse Literary Agent Listings
Elizabeth Poteet Literary Agent was with The Seymour Agency. She is no longer taking submissions. Publishing Agent Elizabeth Poteet was a literary agent with The Seymour Agency. Book Agent Elizabeth Poteet attended Colby College where she majored in English and...