Writing in a "competitive vacuum" means having zero (or, more likely, limited) awareness of "similar" titles in your genre or category that have been published recently, in the last ten years, and/or throughout the history of all time.
The opposite of writing in a competitive vacuum…
is writing in context.
And it's the only intelligent way to write.
Writing in context means that you've read (or at least researched) enough books in your genre or category that you can have an intelligent conversation about:
What's "hot" in your category right now
How things have evolved over the last decade
The origins of your genre or category
The general rules or guidelines of your genre or category
Some of the greatest successes (and failures) in your genre
If you're not able to do that yet, don't beat yourself up…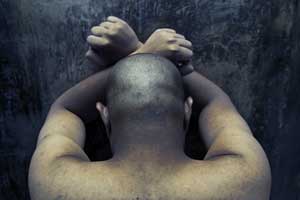 Writing in a competitive vacuum is a common mistake, and for good reason. Here are a few of the reasons that this is such a common trap for writers:
No one wants to think about their competition
No one wants to believe they even have competition
You might not realize how much competition you do have
You want to be original and not be influenced by other… influences
You fancy yourself as a writer, thought-leader, visionary, creative, expert, teacher, trainer, coach, or consultant (not a researcher or entrepreneur)
Doing market research is something that most writers learn the hard way (after getting rejected many times)
To be fair, I should say that you can write in a competitive vacuum, and still write a good book. But it's incredibly difficult to write in a competitive vacuum and write a great book… one that has something new to say or a new way of saying it. It's also incredibly difficult to write a book that will get the attention of top literary agents, major publishers, and the media.
So, even though you might have written a book filled with valuable content that's also well-organized and clear… it might not (unfortunately) be all that original.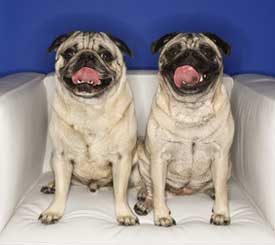 What, then, is the solution?
Simple…
After you've done some early brainstorming about the content and format of the book you want to write, do your homework. If you're thinking that it's too late because you've already written your book (or a first draft), that's okay. It's never too late to go through this part of the writing process (yes, you should think of this as part of the writing process).
Look for similar titles:
Online (Google, Amazon, etc.)
In bookstores
In libraries
In trade magazines and other publications
A lot of good, hardworking writers almost get published, because they neglect to seriously consider their competition.
This is arguably the single most important factor that determines whether you'll get a literary agent or not… a mediocre agent or a top literary agent… a publisher or no publisher… a mediocre publisher or a major publisher… an itty-bitty book deal or a big book deal… and… whether you'll sell a few thousand copies or become a bestseller.
Don't be afraid to check out your competition.
It'll only make you (and your book) better,
Mark Malatesta
Your "Undercover" Agent


* * *
* * *
Find a Literary Agent