If you're an entrepreneur or small business owner, there are only three ways to write a book for your business (at least in my mind).
One of them is good, I call it Win-Win Writing. The other two are a complete waste of time, and they can destroy your business. I call them (you guessed it), Win-Lose Writing.
WIN-LOSE WRITING means using valuable time that you should be using to run your business and make money… to write a book (based on the idea that it will make money for you later).
WIN-WIN WRITING means not wasting one minute of your time writing content for a book that you can't also use somewhere else in your business (right now), to make money. In other words, with Win-Win Writing you design your book (and your writing time) around the needs of your business… today, this moment.
I've never met anyone who does this 100%.
And that's why it's one of my best-kept secrets.
In fact, I usually only share this strategy with my private 1-on-1 consulting clients, who've paid dearly for the privilege.
Why is this secret so valuable to you as an entrepreneur or business owner?
Because writing is dangerous.
It's the ultimate delusion and distraction if it isn't done right.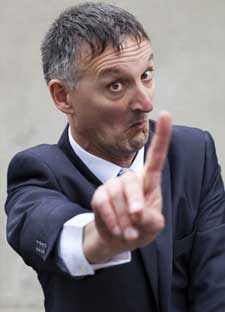 * * *
Write a Book for Your Business
Here's how Win-Win Writing works…
Let's say that you're a love coach and you want to write a book for singles to help them find their soul mate.
You have three choices:
1. Severely neglect your business and spend most of the next twelve months writing your book, with the hope that you'll get a book deal and a huge advance that makes your financial gamble worthwhile. WIN-LOSE.
2. Try to write your book and manage your business at the same time, knowing that your income is going to decrease every time you sit down to write (and stop working on the parts of your business that are paying the bills). WIN-LOSE.
3. Spend 1-2 hours every day (or at least a few days a week), writing new content for your book that you can also use (right now) to make money in other parts of your business. WIN-WIN.
Choosing option number three means you're essentially getting paid to write your book. If you like the sound of that, begin by making a list of the current content needs for your business. Here are some ideas to get your juices flowing:
Weekly column
Articles
Blog
Tweets and Facebook postings
Videos
Quotes
Speeches, talks, interviews
Trainings
Checklists and worksheets
Information products
Audio programs
Coaching or training program curriculums
Live training and events
Then, build your book around those needs.
For example, I want to write a book for authors on how to get a literary agent and get published. And I'd love nothing more than to drop everything for the next year and spend most of my time writing that book. But then my electric would get shut off and I'd lose my Internet connection (and my cable TV — no more NFL football on Sundays).
Okay, it wouldn't be that bad (I'm not exactly living hand-to-mouth), but I think you get my point. There would be some serious financial fallout. So, instead, I'm creating content for that book in other ways… like this article.
WIN-WIN.
Let me explain in greater detail…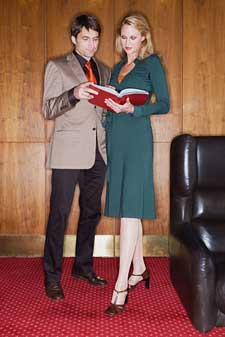 * * *
Write a Book for Your Business – Case Study
I wouldn't have written this article if I couldn't make it work on multiple levels. That's Win-Win Writing. In other words, the time and energy that went into making this article… is being leveraged to create income in several other ways.
Here's what I mean:
This article is an excerpt from a 1-hour live teleseminar that I participated in some time ago, for entrepreneurs and small business owners wanting to write a book for their business. At the end of the interview I made an irresistible offer for my consulting services. That would have been okay, in and of itself. But I wouldn't have agreed to do the interview if I didn't see a way to do lots of other things with the content also, that would make me money right now.
For example, ever since the interview I've been giving away copies of the recording (as an mp3 and on CD), to prospective consulting clients (they've been hearing the offer, too). WIN-WIN.
I'm converting the seven strategies that I shared during the interview into individual articles and blog posts (like this one), but I'm also using the same content for my weekly ezine.
I'm going to record a 7-part video series teaching the same strategies (with very slight variations) and post them on YouTube.
I'm going to pull a lot of one-liners and quotes out of the original interview and share them on my social media network like Twitter and Facebook.
I'll use the interview as a starting point to create a checklist or special report that authors can use when they're getting ready to write a nonfiction book. I'll be able to give it to my 1-on-1 consulting clients (or prospects).
I can use a lot of the ideas and/or content from this interview in a future speech.
I'll probably design a coaching program around this content… for entrepreneurs thinking about writing a book.
I'll definitely use a lot of these ideas and examples when talking with prospective clients.
And, you better believe that a lot of this content will find its way into my book. Oh, right, a book… that's partly why I started creating a lot of these articles in the first place. But now it doesn't matter nearly as much if I actually publish that book one day or not. Because I'm getting PAID to write it. How cool is that?
* * *
Write a Business Book
Now, you might think of this as simply clever.
To me it's pure survival.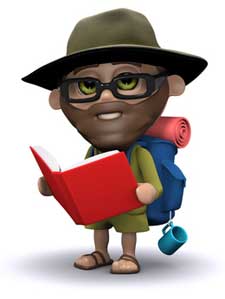 I don't know how to do anything halfway.
I'm a perfectionist.
So I have to find creative ways to repurpose, or reuse, a lot of the things that I do.
Because I put a lot of time (maybe too much time) into them.
If you can relate (or you're simply busy trying to run your business), I hope my Win-Win Writing strategy makes it possible for you to finally do what you know you're supposed to do… write your book, without compromising your business.
You don't have to make that difficult choice anymore.
You really can do it all,
Mark Malatesta
Your "Undercover" Agent



* * *
* * *
Find a Literary Agent