Finding the perfect place to live is a lot like finding the perfect literary agent and publisher. It's usually an emotional roller coaster ride, a major source of stress, and a massive time suck… even if you go into it with the right expectations and a good plan.
That's what I discovered last week during my recent house hunting trip with Ingrid in Beverly Hills. And that's why I'm telling you about it.
So…
What can you learn from
our adventures and
misadventures?
* * *
What Cha What Cha What Cha Want?
We all have different things we're interested in or obsess about. For some people it's international news, classical music, or celebrities. For other people it's cats, dogs, or parrots. Everyone has something. And we often spend hundreds or thousands of hours studying those things.
The problem is that we often don't put the same amount of attention or care into the things that matter most or affect us most. Like finding the best literary agent and publisher. Or finding the best place to live.
That's a problem.
It's not that we're lazy (okay, maybe sometimes). But, more often than not, we just don't know better… until we start seeking whatever it is we're looking for. Lucky for me, I had Ingrid to walk me through the process of finding our dream home.
And we found it.
But not without a bit of
drama first, that you can learn from…
* * *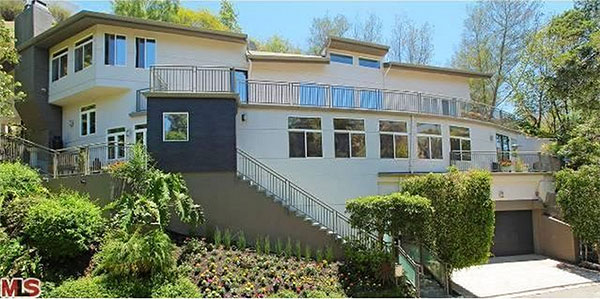 * * *
What's Your Plan?
Ingrid has lived in California before, so she knew exactly where we should live (not just the best areas, but also the best streets in those areas). Ingrid also starting researching and planning for our house hunting trip three months in advance. She visited dozens of housing websites and sifted through thousands of online listings. And she considered every option when it came to choosing our home.
Will there be enough closet space (Ingrid's question). Will it have a nice view? Will there be enough room for both of our offices and one or two assistants? Will my office be far enough away from Ingrid's so she won't hear me on the phone when I use what she calls "my agent voice"? Will there be a guest room for Ingrid's mother or my sister when they come to visit? Will there be enough parking for guests when we host events? Will we be able to stay long-term (several years) if we want to? Will we be able to find a homeowner that fixes things quickly and professionally who will also be easy to deal with (we're leasing right now, not buying)?
I won't bore you with the fifty other questions that Ingrid had on her list, because it doesn't matter. What matters is how many questions you have on your list when it comes to finding the right literary agent. How clear are you about what you want? If you haven't already read it, click here to read my free guide to Finding a Literary Agent.
You might think you already know what you want, but I bet you're not as clear as you think you are. And that's critical because the clearer you are, the more likely it is you'll get an agent. Period. And, the clearer you are, the more likely it is that you'll get your dream agent… someone with lots of passion about what they do, plenty of experience, and powerful connections… someone who will also work hard for you and not give up right away if your book isn't an "easy sell."
* * *
Prepare for the Unexpected
Even though Ingrid did everything she could, in advance, to make our house hunting trip fast and easy… it wasn't.
We had twists
and turns.
Fortunately, however, we also had a fantastic
realtor who helped us through the process.
Our first day looking at houses was depressing. We looked at three houses in our price range and none of them were right. Not enough room, a bad layout, or not enough parking. That's when I started panicking. We only had about a week left to find a place, and based on what we'd seen, we'd have to settle.
We were NOT happy.
Our businesses are doing well,
but Beverly Hills is, well,
Beverly Hills.
It ain't cheap.
The second day we looked at more houses and found our dream house. Or so we thought. The homeowner loved us and we loved him. And, of course, we loved the house. We made an offer, the homeowner accepted it, and we slept blissfully after a celebratory dinner. The next couple days we relaxed and enjoyed some time on the town, waiting for the lease to arrive via email so we could sign it.
It never came.
The homeowner got an
offer to buy the house
and accepted it.
Ground
zero.
Time to look at more houses… and not much time to do it. But there weren't that many places available. There are lots of homes for sale in Beverly Hills (mega-mansions and mini-mansions) but there aren't a lot for lease. And we're not ready to buy yet. We want to live in Beverly Hills first, take our time.
After a lot more running around, we found another home. The stars were aligning, or so it seemed. Everything seemed like a go, but then it all started dragging. That's what happens when you have a realtor working with you and the homeowner has a realtor. Every little question you have takes hours or days to get resolved, because you have to go through the realtors. That's fine if you're local and have lots of time, but we only had a few days left before we had to fly back to Colorado and pack up our old house.
Fortunately, our realtor was great. She helped us get exactly what we wanted and needed. We wanted to stay for two years without an increase in rent and have a third year option for slightly more. No problem. We wanted the homeowner to take care of the gardening and Jacuzzi. No problem. We didn't want to move in until May. No problem.
We had a lot of other considerations and special requests as well, and our realtor helped us with everything. I kept apologizing to her because I felt like Ingrid and I were being difficult. She just smiled and said, "It's not a problem. I want you to be happy. That's why I'm here."
Funny, I thought to myself.
That's exactly what I say
to my coaching clients.
That's when I realized… finding the perfect place to live is a lot like finding the perfect literary agent and publisher. It's not something you should take lightly. Or even semi-seriously. You need to plan like a freak. And, you should get help. There are lots of things you're going to learn along the way, no matter how much you think you already know.
Some things are too important to do half-a*sed or on a whim. If you're going to try and get a literary agent and a traditional publisher, do it right. Give yourself at least a 30-day period to get educated, get your ducks in a row, and by all means… get help.
You can click here to ask me anything about the agenting process (no charge). And, if you're really serious, click here to sign up for an introductory coaching call with me. Either way, I'm happy to help.
The perfect home for
you and your book
is waiting.
You just
have to find it,
–  Mark


* * *
* * *
Find a Literary Agent