Thao Le Literary Agent – This article about Literary Agent Thao Le and the Sandra Dijkstra Literary Agency is part of a series about literary agents and How to Find a Literary Agent. Publishing Agent Thao Le is a literary agent at the Dijkstra Agency since 2011. She also handles the agency's daily financial operations and select contracts.
Thao is looking for: Young Adult, Middle Grade, and romantic leaning Fantasy, Historical Fantasy, and Light Sci-Fi, and select Picture Books by author-illustrators.
In YA and Middle Grade, she's currently seeking contemporary stories that are witty, heartfelt, and authentic. She's especially drawn to stories about family and friendships from the POV of diverse protagonists. She's a fan of young characters who are passionate about the arts, sports, STEM, activism, and geeky fandoms. She adores stories with a touch of magic and whimsy, and is a fan of mythology and fairytales.
In the Adult SFF realm, she's a fan of character driven contemporary fantasy, near future science fiction, and romantic space operas. She is particularly excited about stories with fresh twists to common genre tropes, such as what Seanan McGuire's Every Heart a Doorway does with portal fantasy. Some of her favorite authors are: Diane Wynne Jones, Neil Gaiman, Robin McKinley, Naomi Novik, and Juliet Marillier.
Her favorite romantic tropes are: hate-to-love/enemies-to-lovers, slow burn, forbidden/doomed romance, dating/marriage of convenience, grouchy curmudgeon and bubbly optimistic, mistaken identities, and she is a sucker for beta second male leads who steal the show (and hopefully the heroine's heart!).
In the picture book realm, she's excited to work with illustrators who write their own picture books and is most drawn to art that is emotive and vivid. Her tastes tend towards stories that are character driven, witty, progressive, and ends with a twist. Some of her favorites include books by Jon Klassen, Minh Le, Cale Atkinson, and Kate Beaton.
In general, she loves beautiful literary writing with a commercial hook and tight plotting. She is actively seeking underrepresented voices (including, but not limited to, all ethnicity, sexual orientation, mental and physical health, and socioeconomic status) to her client list.
Thao's recent sales include: NYT bestselling author Roshani Chokshi's new YA trilogy The Gilded Wolves (Wednesday/St. Martin's), NYT bestselling author Sandhya Menon's From Twinkle, With Love (Simon Pulse), K.A. Reynolds's middle grade debut The Land of Yesterday (Harper Children's), Elle Katharine White's sequel Dragonshadow (Harper Voyager).
Thao is NOT looking for: non-fiction, adult literary fiction, adult general fiction, mystery/thriller/suspense, memoirs, poetry, religious/spiritual books, screenplays, or short stories.
Thao Le Literary Agent Biography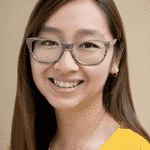 The profile about Thao Le Literary Agent that you see here contains some of the information you'll find in our free Directory of Literary Agents, with literary agent listings for both established and new book agents. Scroll below now to learn more about Literary Agent Thao Le or click here to get free instant access to our official Book Agents Directory.
Thao Le Literary Agent
Directory of Literary Agents
Join thousands of other subscribers today. Simply enter your first name and email address for free, instant access to the Directory of Literary Agents. Get complete access to comprehensive profiles for both established book agents and new literary agents like Thao Le Literary Agent.