Stone Kraushaar Success Story Interview with Mark Malatesta – During this insider interview on our literary agent blog, Stone Kraushaar, author of the nonfiction book Hug Therapy shares his best advice for authors of all genres about how to write, publish, and/or promote their books. Stone also talks about how he worked with former literary agent Mark Malatesta to develop his pitch materials, resulting in him getting represented by a top literary agent in NYC who's represented multiple New York Times bestselling authors.
Scroll below for: 1) Instant access to the audio interview and text transcript, 2) Stone's success story about how he got a top literary agency to offer representation, and 3) Get a copy of Stone's book. You can click here to visit Stone's website.
* * *
Audio Interview with Stone Kraushaar
Author of Hug Therapy
Press the play button below now to listen or click here to download the file (left-click or right-click the link, then select "Save Link As"). This recording is 66 minutes.

Click here to view and/or download a free PDF transcript
of this audio interview!
* * *
Mark Malatesta Review by Dr. Stone Kraushaar

I just got a top NYC literary agent, and I want to let you know what a pleasure it was to work with you. All my expectations were met and exceeded. The entire package of what you do and who you are blows me away.
When I first talked with my agent, I was in complete shock. Super-excited. He offered to represent me less than a week after I contacted him. More than ten agents expressed interest while I was sending out queries. Some of them wanted to work with me as well, but I had the best conversation and feeling with the agent I signed with.
You helped me decide who to query and go with, and you helped me see how to transform my book, from a marketing perspective. You also helped me see how to make the book longer, since it was too short. And the query letter was huge. H-U-G huge. I didn't have a query before and the one you wrote was simply brilliant.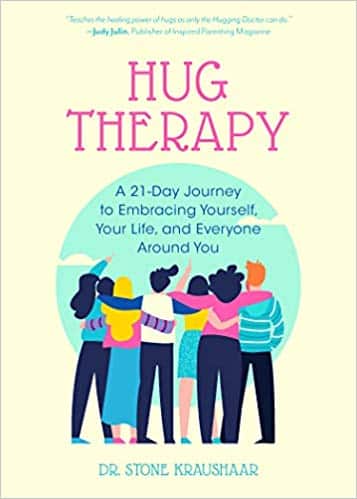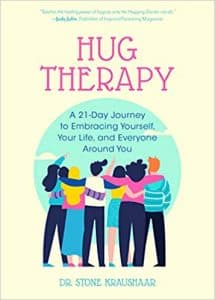 You're like a heart surgeon, cutting exactly what needs to be cut in a way that makes all the difference between a successful operation and one that doesn't work out. You're also candid and radically transparent, and we've had great communication. There were a couple times when I felt daunted by the process, but you helped me through it.
When I spoke with you the first time, I was like, "This guy is awesome." You know the business inside and out, and you're coming from a strong, loving, grounded place.
The space of a hug.
My book isn't just a book, it's part of a movement, and my book isn't just about me, it's about helping people. So, having an expert like you in my corner made all the difference. It made the process of working on my book and trying to get an agent more pleasant, and it dramatically increased the odds of me being successful.
Even if an author doesn't hire you as a coach, they can get a sh*t ton from your website. I already told one of my friends about it. I'm really appreciative how you've guided me,and I enjoyed meeting you in person when I was in town. We have a good back and forth, and I'll definitely let you know when I'm in your neck of the woods again.
Sending you hugs.
Author of the Hug Therapy by Mango Publishing
(one of the fastest-growing independent
publishers in the United States)
* * *
* * *
Hug Therapy by Dr. Stone Kraushaar – Reviews
"Hug Therapy disrupts the simple act of a hug, turning it into a way to spark connection within you, your community, with strangers. . .and it may just end up bringing our Planet to awareness of being one. Crazy, awesome hugs―of course you should become a part of this movement!"
―Mich Hancock, Co-founder of TEDxGatewayArch, Host of MichMash Podcast
"I'm excited to say I have now completed my twenty-one-day hugging journey. I found it powerful and useful. Stone has created a deceptively simple sounding twenty-one-day challenge that is in fact a genius concept when you understand how all the pieces, he brings to it fit and work together. I have started to view each day differently in terms of how I interact with the people in my life. We can't get enough kindness and caring in the world. I am now starting to see how improvements with friends and family could ripple out to people in my neighborhood and much further into the world."
―Brian Lunt, Medici co-founder, Inspiration behind Top-50 STL
"Before I was introduced to the twenty-one-day hugging challenge, I was depressed, anxious, and struggling with fibromyalgia. It wouldn't be too strong to say that I felt ready to nosedive into the pavement. Believe it or not, seven days after going on the twenty-one-day hugging journey on Facebook Live and reading Hug Therapy, I felt like a new man. I chronicled it all on Facebook and I would love for you to check it out. My life was transformed. I felt supercharged―no, wait― I am supercharged. I believe it's not a journey; it's a lifestyle. The biggest takeaway for me from the book was being radically transparent in everything I do. It totally freed me up to do greater good and be inspired in the process. I was made for this. Come with us on this journey. It meets you where you are, and you can create whatever really matters to you!"
―Gary Havel Jr., Mailman, War Hero, and Hugging Ambassador
"Dr. Stone has taken us far beyond the everyday hug. With his 21-Second hug, virtual hug, and 'space of a hug,' he invites us on a twenty-one-day hugging journey of discovery that opens up a whole universe of new windows into empathy, sharing, transforming, building community, and deeply being with other humans. So, if you see people walking down the street stopping for conversation, asking permission, breaking out into spontaneous, longer hugs, you will know that they have been reading this engaging, surprising, concise, and thought-provoking book. Join the fun and take the personal challenges. Get this book today. You just might see yourself and encounter others in a new, beautiful way."
―Lou Agosta, Faculty Member, Illinois School of Professional Psychology, and Author of a Rumor of Empathy
"In a time when our government, politicians, and the news media try to sell us on racial, ethnic, religious, and gender differences, Hug Therapy inspires us to slow down and embrace our fellow human beings, either physically or virtually, by making an emotional and spiritual connection. I urge you to fully embrace Hug Therapy, take up the 21-Day Journey, and join the global Hugging Strangers Movement; your heart, your new friends, your community, and the world will thank you."
―Robert Tallon Author of The Enneagram Connection and coauthor of Awareness to Action
"Hug Therapy not only captures the importance of why hugging will help you live a healthier, more fulfilled life―it concretely lays out steps that integrate hugging into your DNA. It's a book you can get value from over and over again!"
―Rick Morrison, founder of Hug The Moment and co-author with his daughter Shana of the amazing children's book The Hug Store
"Hug Therapy is a re-envisioned expanded and brilliant twist that richly brings out the power of hugging in just 21 days. It teaches about the self-hug and how to bring it into one's outer circle, creating balance and harmony for the traveler."
―Kevin Zaborney, BA, MDiv, Founder National Hugging Day
"I belong to Unity of San Francisco. At every Sunday service, we all rise and give each other a hug or a handshake. Nearly everyone goes for the hug. And no wonder…a handshake keeps people apart. A hug brings them together. And that is the essence of this insightful book. It will show you why hugs can heal, keep you healthy, and bring you closer to other people. So, pack your bags and discover these incredible benefits as you go on this book's life-changing 'Hugging Journey.' "
―Allen Klein, author of Positive Thoughts for Troubling Times
Click here to get a copy of Hug Therapy.
* * *
Dr. Stone Kraushaar – Biography
Dr. Stone Kraushaar is a clinical psychologist and therapeutic coach, the author of Hug Therapy, who specializes in the transformational power of hugs, and the difference they can make for each of us…individually and globally. Known as "The Hug Doctor," Stone says there really are no strangers…we all share a profound connection.
Stone wants everyone to live a life full of joyful hugging that includes hugging ourselves, our families, our friends, and the world. He teaches people how to do that…both literally and metaphorically. An advocate for longer hugs, more meaningful and inspirational hugs, he defines a hug as any positive, healthy, and connective energy that brings acceptance, healing and peace.
Stone graduated summa cum laude from the University of Denver, and he earned his master's and doctorate degrees in clinical psychology at the University of Denver. His American Psychological Association-approved internship was at the UCSB Student Health Services at the University of California-Santa Barbara. And he completed his post-doctoral work at Yale student health services.
Learn more at TheHugDoctor.com.
* * *
Author Coaching
Click here if YOU want to get a top literary agency. Register for an Introductory Coaching Call to get 1-on-1 feedback to improve your pitch material and/or writing.
* * *
Question or Comment?
Click here (no charge) to see The 50 Questions Authors Ask Most (along with answers to the questions) and/or post your question or comment. Click here to see our Guide to Literary Agents. And, click here to see some of our best tips to help you Find a Literary Agent and/or Get a Literary Agent.
* * *
Share this Post
Please share this post with other authors who might enjoy it and/or benefit from it.