Peter Darley – Author of Hold On! – During this insider interview on our publishing agent blog (scroll below to listen), author Peter Darley explains how he wrote his book, got the attention of literary agents, and got a book deal. Peter recently signed a publishing contract with Soul Mate Publishing (a NY Publisher) and his book Hold On! is now available around the world.
* * *
Hold On! is about two lovers, a deadly conspiracy, and a race to freedom! When Carringby Industries, a government-contracted arms manufacturer, is raided by what appear to be terrorists, the CEO's secretary, Belinda Reese, is rescued by Brandon Drake, a dashing young AWOL soldier. Using an experimental test aircraft, he flees with her to his remote, isolated cabin in the mountains of Aspen. While assisting in the design of military weaponry, Brandon discovered a plot within his own government to attack its own facilities, under the guidance of immoral politician, Senator Garrison Treadwell. Belinda's body was not found among the dead at Carringby Industries, and Treadwell suspects that Drake was responsible for rescuing her. In an effort to entrap him, Treadwell arranges for an all points bulletin to be placed on Belinda. Deeply in love, Brandon and Belinda attempt to escape from America, only to endure one harrowing experience after another as they try to evade and expose Treadwell's corrupt faction. But on the run, with danger around every corner, Brandon makes a discovery so devastating that it shatters the very foundations of his reality.
PETER DARLEY is a British novelist whose professional history is in show-business. He's a graduate of the Birmingham School of Speech and Drama, and studied television drama at the Royal Academy of Dramatic Art. His television credits include guest-starring roles in UK productions such as BBC's Crime Ltd, Stanley's Dragon for ITV, The Bill, Sky One's Dream Team, and numerous TV commercials. Peter has also worked as a model, presenter, and voice-over artist for ten years, and served as an agent for several variety acts. Peter is an athlete and body builder as well, and he lives with his wife in rural England. The first installment of Peter's romantic thriller novel series, Hold On! was just released by Soul Mate Publishing in New York. Learn more about Peter and buy a copy of his book at www.PeterDarley.com.
* * *
The Interview
During this special interview, Mark Malatesta (an author consultant and former NY Times bestselling literary agent), asks Peter to share his best advice on how to write, publish, and promote a book. This interview will be of interest to authors of all genres at all stages of development. Scroll below now to listen.
And enjoy,
Mark
* * *
Literary Agents – Listen to the Interview
Peter Darley (82 minutes)
Press the play button below now to listen or click here to download the file (left-click or right-click the link, then select "Save Link As").

* * *
Peter Talks About Coaching
with Mark Malatesta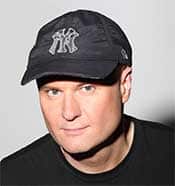 "Try to imagine your worst nightmare when submitting a book to publishers and literary agents. Quadruple that nightmare – and you'll be about halfway to what I went through – before I won. This is unique tale of testimony to the expertise of my dear friend, Mark Malatesta, that I don't think even HE could have bargained for. After all, a query letter is only supposed to succeed – once.
In 2010, I began to write my dream thriller novel, Hold On! I completed the first draft on March 20th, 2011. I spent the next six months editing it, until I felt confident enough to submit it to publishers and literary agents. I wrote a book that I felt would capture all of the elements that made a story compelling – romance, intrigue, action, plot twists, relentless cliffhangers, and plot hooks that were compliant with current trends. I thought that I couldn't lose with this one.
I was hit with sixty consecutive rejections. None of them wanted to read a single word of Hold On! That's when I engaged the expertise of Mark. We went through my query letter, and there were some very appealing qualities to it. However, it also lacked a few elements that I would've had to have been clairvoyant to have known. Mark filled in those gaps for me. Just a handful of rejections later, and a literary agent in Florida said that my query letter had inspired her interest. She was a very fair lady. Her name was Carole. She had suffered a tragedy in her life, and she said that it may be five to six months before she could look at Hold On! She encouraged me to keep searching for a publisher in the meantime. (Trust me – you don't get that kind of altruism very often.) Carole asked only that I let her know if I found a publisher in the meantime. The query letter had worked!
And so I kept searching. Several rejections later, Hold On! was picked up by a publisher in Michigan. It seemed that the search was over. I contacted Carole, and she was very gracious, wishing me bestseller success. The query letter had worked again! One year later, I hadn't submitted Hold On! to any other agents or publishers. I had no need to. As far as I was concerned, it was a done deal. And then I received the devastating news. My publisher was closing shop. They were folding – one week before Hold On! was due to got to press. Urgently, and with Mark's advice on how I should word my email, I contacted Carole again – only to learn that she had now retired. Query letter at the ready again, I resumed the mail outs. Soon afterwards, the query letter worked its magic again. Hold On! attracted the interest of Writer's Coffee Shop in Australia. They were a once-invisible publishing house until they published a title they sold to Random House for $1 million: Fifty Shades of Grey. After that, they became a publishing giant. (You can imagine my enthusiasm at the prospect of getting picked up by them.)
However, my association with them was not to end happily. We worked together on Hold On! for the better part of four months. Sub plots were removed. New story arcs were added. I submitted new chapter after new chapter to them at their insistence… And they ignored me. No words. No requests. No suggestions. NOTHING! You think you're in with a major publisher and they do that to you? You spend weeks looking at your email, and you see nothing. You don't know where you stand, and you don't know if you can pursue other opportunities. I gave it another eight weeks, and finally had to give up with them. Query letter at the ready again, I resumed my quest for a publisher. Clearly, after so much interest already accrued, Hold On! had something appealing about it. A few more rejections later, I received the request for the full manuscript from Soul Mate Publishing in New York. On December 17th, 2013, Hold On! was signed with a release date set for July 9th, 2014. In April 2014, Soul Mate Publishing signed my sequel – Go! – Hold On! Season 2.
What I have conveyed here is a testimony to one of Mark's greatest successes. My hardships following acceptance had nothing to do with him. These were freak occurrences that nobody could have predicted. Mark's job was to secure my acceptance with a publisher, and he did – again, and again, and again. When one acceptance failed, his query letter led me to another, and another, and another. When I was going through all of that, I wanted to throw the towel in. It was harrowing and traumatic; brutal and uncompromising. But Mark was always there for me. Our business had concluded, and he had no personal reason to stand by me any longer. But he did. With knowledge, experience, and heart-wrenching compassion, Mark has stood by me every step of the way. He is not only my advisor. He has become my very dear friend."
Peter Darley
Author of Hold On!
http://peterdarley.com
* * *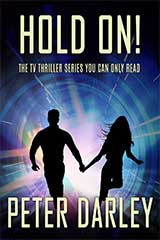 Click on the book cover
above to buy the book…
* * *
And SHARE this interview!
Like It, +1 it, Tweet it, etc.
It's good book karma,
Mark
P.S. – Want more content like this? Click here to check out another author insider interview with Random House author Lakshmi Subramani.



[wpsharely id="19081″] test[/wpsharely]
* * *
* * *
Find a Literary Agent