A former literary agent answers questions for children's book authors – find out how to improve your chance of getting a top literary agent, publisher, and book deal.
This new section of my website is for children's book authors and illustrators who want to get the best literary agent possible at one of the best literary agencies. I was inspired to create this post after being asked to do an interview about children's writers and illustrators. There are special considerations for authors of every genre, including children's books, that need to be considered when writing or pitching a project. And helping authors of books for younger readers (e.g. picture books, early readers or chapter books, middle grade, and young adult) is one of my favorite things to do—as you'll soon see!
* * *
Children's Book Authors/Illustrators – Book Agent Q&A
What's the biggest mistake children's book authors make?
Not understanding the important differences between genres. For example: picture books, early readers or chapter books, middle grade, and young adult. There are critical considerations for each of those genres regarding the: word count and page count; amount of characters; age of the characters; age-appropriateness of the content and style; etc. You can learn more about the difference between children's book genres at my Book Genres website.
* * *
What are some of the favorite success stories you've been part of, and what can other authors and illustrators learn from them?

Miri Leshem-Pelly, author of Scribble and Author (Kane Miller) because she got offers from three top literary agents. Getting offers from multiple agents should always be the goal because it gives you options, and because it's good for the agent you sign with to know someone(s) else wanted to work with you. It also makes your agent believe in you that much more. Miri's publisher, Kane Miller, is a division of EDC publishing and their books are distributed to major retail outlets including bookstores, gift stores, museums, etc. They also have a direct sales division made up of nearly 18,000 independent sales consultants that sell their books to schools and libraries, and at home parties, fundraising events and school book fairs.
* * *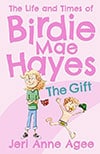 Jeri-Anne Agee, author of the children's book series The Life and Times of Birdie Mae Hayes (Sky Horse Publishing). Her publisher, which Publishers Weekly recently called the fastest-growing small publisher in America, has 41 New York Times bestsellers. Jeri-Anne's success story is special to me because she'd previously self-published, and agents and publishers prefer unpublished material. In addition, Jeri-Anne's publisher released her first two books simultaneously, which was great. If you have more than one book available, make sure you let agents and publishers know!
* * *

Darlene Dihel, author/illustrator of the upcoming book Pandamonium (Clear Fork Publishing). Darlene is 80 years old and told me she didn't want to "mess around wasting time trying to get a literary agent for her book." Darlene also said that, on more than one occasion, the things I asked her to do were overwhelming. She did them anyway, and we're both thrilled. Darlene's story is proof that it's never too late to live your dreams. And—if you're in your 90's—that's no excuse, either. My oldest clients are 96 and 97. As long as you're coachable and committed, you can do anything.
* * *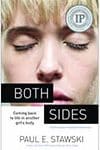 Paul Stawski, author of the upcoming books Both Sides and Taking Sides is one of my favorites because he got his dream (#1) agent and she's now shopping his material. Paul's situation was also interesting because some agents who requested his work asked for exclusivity (which we couldn't grant since other agents were already reading his material). But we got everyone on board anyway. Paul told each agent why he loved them—and he DIDN'T say how many agents were reading his work. Agents don't like "competing" with each other or wasting their time.
* * *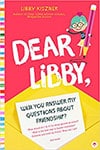 Libby Kiszner, author of Dear Libby: An Advice Columnist Answers the Top Questions About Friendship (Familius) holds a special place in my heart. That's because Libby is the mother of nine children, and she had limited financial means when she found me online. For Libby, making an investment in her writing was a risk. Even more so, because she lives abroad. Agents and publishers want to know your work will be relatable to an American audience, and they want to know you'll be able to promote your work in the United States. If you live abroad, make sure you address those topics in your pitch materials.
* * *

Patricia Faithfull, author of the upcoming Talia the Lionhearted: High Treason. This success story is especially memorable for me because Patricia got a request to read her manuscript just four minutes after querying her dream agent—Rosemary Stimola—who represents Suzanne Collins, author of The Hunger Games. It took longer than that to get a contract, of course, but, after months incorporating suggestions from her agent, Patricia resubmitted her manuscript and got an offer for representation. Now Patricia's agent is shopping her manuscript.
* * *

Carol Plum-Ucci, award-winning author of The Body of Christopher Creed (Houghton Mifflin Harcourt) is one of my all-time favorites. That's because she's one of the first authors I helped get published when I was an agent, and we got her a multiple-book deal! Carol also said the following to me in her query letter: "Of all the agents listed in [the agent directory I'm using], you seemed the nicest! (Or maybe it's just one of the other entries I saw. 'Impatient, illiterate, ignorant writers I do not allow… Remember, I'm selective and cranky!' Gee, I think I'll sign right up.)" I don't recommend flattery, but showing agents you've done your homework and chosen them for good reasons can't hurt.
* * *
Beyond what you've already shared, what other insights for children's book authors and illustrators can you share that might be helpful?
First, talent is overrated—you also need to get educated. Success isn't all about luck, or primarily about luck. It's mostly a decision. No one can (or should) guarantee you're going to be a successful author or illustrator. But there are things you can do (many things) to tip the scales in your favor. There are countless resources (free to fee) to help you better understand the business of publishing, improve your writing or art, and improve your pitch materials (query letter, etc.) such as my website about How to Get a Literary Agent. You can also click here to become a member of my online community, with free access to additional information and resources to help you Become a More Successful Author. Lastly, you should become a member of other groups, organizations, and associations focused exclusively on your genre such as the Society of Children's Book Writers and Illustrators (SCBWI).
My second piece of advice is to get 1-on-1 help from someone(s) in the publishing industry (free or fee-based) to help you: learn more about the publishing industry; apply what you already know about the publishing industry to your unique situation, in the best way; work smarter instead of harder; save time and headaches; avoid the painful guessing and loneliness that come with doing things alone; see how to overcome the problems you've been unable to solve; identify and overcome the problems you don't yet realize are problems; stay objective; be consistent; hold yourself accountable; enjoy the journey; reach more people with your work; make more money (if that's important to you); and reach your goals faster. If you want that type of support, click here to Post a Question for Me About Literary Agents (no cost). Or click here to Register for An Introductory Coaching Call (there is a fee for that).
* * *
What's the best place for children's book authors and illustrators to find literary agents looking for new clients?
Access the Directory of Literary Agents (free) at https://literaryagencies.com. It's the most comprehensive and up-to-date list of agents in print or online. The directory includes a detailed biography and photo for each active agent as well as their AAR status, query method preferences, contact information, and more. The Directory of Literary Agents is also searchable by genre and location, so it's easy to find agents interested in your type of book.
* * *
Are there special considerations regarding query letters for creators of children's books vs. other genres?
Every query letter should be creative and compelling—but it's more important with children's books. Especially picture books. That's because picture books weigh in at less than 1,000 words. When a book is that short, every word matters, in a way that just isn't so with other types of books. Like a novel that might be 100,000 words. In that sense, picture books are poetry, even when they don't rhyme. Therefore, literary agents are more readily swept up and swayed by query letters written in a creative and compelling style. A style that's hopefully reflective of the genius in your book!
* * *
Do you have any other important considerations for creators of picture books?
Picture book authors need to have a stronger mindset than authors of other genres. That's because the pitch process is slightly different and subsequently more difficult for picture book authors. Most literary agents who represent picture books state in their submission guidelines that you must send them a query letter and the complete text of your manuscript in your initial submission. After those agents receive your material, they'll either offer to represent you, or reject you. And 95-100% of the time, they're going to reject you. That means you'll likely hear nothing for weeks, months, or years before you get an agent—IF you get an agent.
Authors of other genres, including middle grade and young adult books, have it better in this regard. When authors are pitching those types of books, agents hardly ever ask for the complete manuscript with the query. So, it's much more likely those authors will get positive feedback during the querying process, in the form of requests for more material. In other words, authors of longer books like middle grade and YA books only submit a query, and, sometimes, up to 50 pages. Then, interested agents ask for more pages or the complete manuscript. That type of "intermediate interest" is a boost for the psyche. Even if those initial requests are followed up by rejections, the authors who receive them are getting validation that they're close…doing some things well because they're getting some interest.
The flip side of this argument is that picture book authors often get literary agents and publishers faster than authors of other genres—because picture books are so short! In other words, it only takes a few minutes to read a picture book that's 1,000 words or less, while most agents take many weeks or months to read longer books and decide if they're going to offer representation.
* * *
Are there any trends in the children's picture book market that authors and illustrators should know about?
Two important ones…
First, literary agents and publishers are currently looking for shorter books, 500-750 words. You can still submit longer works, up to 1,000 words, but parents are gravitating toward shorter books because they're tired and overwhelmed. So, publishers and, subsequently, literary agents, are following suit.
The second trend is that agents and publishers are being overly politically correct. For example, I just helped a new author get a top agent for her fantastical picture book. The agent wants the author to change a scene in which one of the characters gets zapped by a "ray gun," since guns are a sensitive topic right now. Especially with kids. Okay, fine. But the agent also wants to change a funny character in the book (the antagonist) who speaks another language to now speak English…so readers won't think the author is making fun of the other culture. In my view, that's taking things too far. Fortunately, not all agents and publishers think that way.
Don't water down your work.
* * *
Can picture book writers who aren't also illustrators submit their text to literary agents—or do they need to hire an illustrator first?
Very few literary agents only accept picture book submissions from authors who are also illustrators. Agents will let you know on their websites if that's the case, but most agents accept picture books without illustrations. And, unless you're a professional illustrator and/or working with a professional illustrator, it's usually best to wait to illustrate your book. I often tell picture book author/illustrators I'm working with as a coach that it's best to wait…to illustrate. That's because, even if you're a professional illustrator or working with a professional illustrator, your agent or publisher might want you to edit the book, which could change the number or type of illustrations. Your publisher might want to lay out the book in a slightly (or drastically) different way. The publisher might want to use a different illustration style. Or, your publisher might want to use a different illustrator.
* * *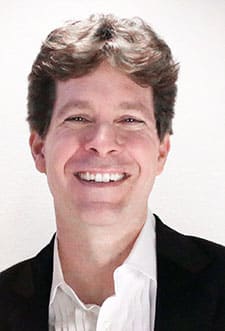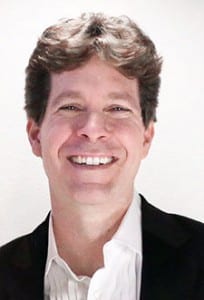 Mark Malatesta is a former AAR literary agent turned author coach, now helping authors of all genres (including children's books), at all stages of development (novice to veteran), get top agents, publishers, and book deals. Mark's authors have been published with houses such as Scholastic, Houghton Mifflin Harcourt, and Penguin Random House; gotten 6-figure book deals; appeared on the NY Times bestseller list; had their work optioned for TV, stage, and feature film with companies such as Paramount Pictures and DreamWorks; won countless awards; and had their work licensed in more than 40 countries, resulting in millions of books sold.
Our Other Websites for Authors:
* * *
Question or Comment About Children's Book Authors & Illustrators Regarding Literary Agents?
Click here to see The 50 Questions Authors Ask Most (along with answers to the questions) and/or post your question or comment. Click here to see our Guide to Literary Agents. And, click here to see some of our best tips to help you Find a Literary Agent and/or Get a Literary Agent.
Author Coaching/Consulting
Want help to improve your pitch materials for literary agents? Click here to learn how to get 1-on-1 feedback and actionable advice during an Introductory Coaching Call.
Related and Recent Posts – Literary Agents
Share this Article about Children's Book Authors and Illustrators – Literary Agents Q&A
Please share this article about literary agents and children's book authors and illustrators with others who might enjoy it or benefit from it.