Literary Agent Guidelines for Book Agents – Are You Listening?
Today I'm going to take you inside the head of a literary agent. Scary proposition, I know. But it will be worth it. You see, there's one thing about literary agents that you need to understand…
Most agents (good ones, anyway) are particular and downright obsessive about details. They can also be completely unforgiving if you don't follow their instructions.
Ouch.
I know, take a moment.
Then read that statement one more time before I elaborate…
Most agents (good ones, anyway) are particular and downright obsessive about details. They can also be completely unforgiving if you don't follow their instructions.
Once you understand that fact, you also need to understand that you aren't going to change that fact. And, you aren't going to find a loophole in the literary agent establishment that lets you get around it. That means you should do the following, if you want to increase your chances of securing agency representation:
Read (carefully) what agents say on their websites and in their correspondence to you, if and when they respond. If you think you're doing that already, read the rest of this article anyway. My experience says that you're probably not being as anal about this as you should.
Follow their instructions to the letter. If they ask for the first 50 pages of your manuscript, don't send 51 (even if that's where your chapter ends). Trust me.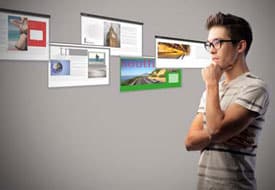 If you feel like I'm talking to you like a five-year-old, you might be right. But it's out of necessity, based on my experience as an agent… and conversations I've had with other agents. Literary agents will judge you based on your failure to read their websites carefully and/or follow their instructions. You'll be viewed as ignorant, arrogant, or incompetent.
I know.
Take a moment.
Now, you're wondering…
What gives agents the right to judge?
Well, they get paid to judge.
An agent's survival in the publishing industry depends on his/her ability to review query letters quickly, and most agents get more than a thousand query letters a month. So, in some twisted way, agents actually like it when you give them a reason to reject you. It lets them get through their pile of query letters that much faster.
Some agents will even "test" you by asking you to submit something unusual, or they'll ask you to submit something in a particular way… with the sole purpose of seeing if you're professional enough to follow their instructions.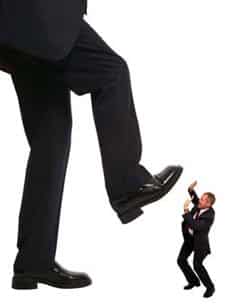 It might sound harsh, but literary agents don't want to be bothered by writers that aren't professional, respectful, and easy to work with. And they don't have to be bothered by people who aren't all those things. Remember the volume of query letters that agents get.
Agents like people who pay close attention and listen.
Agents don't like to repeat themselves.
Every word that an agent says means something. Remember, agents are in the business of publishing — where words are important. In fact, words are money.
And…
Agents don't like to be challenged when it comes to the way they work (because they're doing what has already proven to work for them).
Even though I'm no longer an active agent, I still get annoyed when writers (who should know better) don't read carefully and, as a result, waste my time asking stupid questions (yes, I believe that some questions are stupid).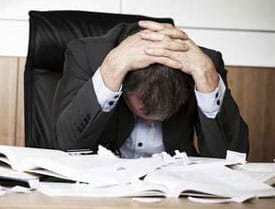 For example, when I'm going to be interviewed by someone or host a training event for authors, I often promote those events by email. And I always clearly state… that anyone who registers will automatically get a copy of the mp3 recording (even if they can't be there for the live event).
What do you think happens? You guessed it. A handful of people always send me emails, asking if there'll be a recording of the call… because they'll be walking their dog or in the middle of a piano lesson during the live event.
At first I thought it was my fault, maybe I wasn't communicating clearly enough. So the next time I promoted an event, I added the information about registrants being able to get the mp3 at the very beginning of the email, in CAPS. I even used BOLD typeface and added EXCLAMATION POINTS!!! And, yes, I also repeated the information in the middle of the email, and at the end.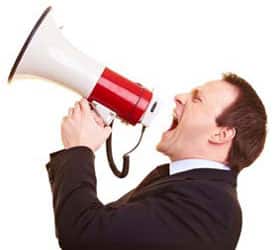 I think you know what happened… I still got a slew of writers cluttering up my email inbox, making me repeat myself. Is it any wonder that agents get frustrated and ask themselves: "If a writer can't take the time to read my instructions (or follow them), why in the world would I want to work with them?"
Let me close this week's missive by saying… I don't want you to end up
in the rejection pile, and I know that you don't want that either.
So, read carefully.
And respond appropriately.
In short, do whatever an agent says…
Unless they ask you to get naked
or send them money,
Mark Malatesta
Your "Undercover" Agent


* * *
* * *
Find a Literary Agent