JK Rowling's literary agent – who is it and how can you submit your book to JK Rowling's literary agency for consideration?
Scroll below to find out who JK Rowling's literary agent is and get free access to the world's most comprehensive Directory of Literary Agents.
You can also click here to see our top Literary Agent Search Results.
Photo: JK Rowling reading at White House by Daniel Ogren
* * *
Who Is JK Rowlings Literary Agent?
JK Rowling was born in England where she lives with her husband and three children. JK Rowling started writing the bestselling Harry Potter series on a train. The first book was first published in 1997. The seventh and final book in the series, Harry Potter and the Deathly Hallows, was published in 2007. JK Rowling's first novel for adults, The Casual Vacancy, was published in September 2012.
As well as an OBE for services to children's literature, JK Rowling is the recipient of numerous awards and honorary degrees, and she has been a Commencement Speaker at Harvard University. JK Rowling supports a wide number of charitable causes through her charitable trust Volant, and is the founder of Lumos, a charity working to transform the lives of disadvantaged children.
* * *
Neil Blair

 

– 

JK Rowling's literary agent
JK Rowling's book agent is British lawyer Neil Blair with The Blair Partnership.
Blair has been JK Rowling's book agent since since 2001, when he left his job as Warner Bros.' head of business affairs in Europe. JK Rowling's book agent was the mastermind behind her becoming her own digital publisher, enabling JK Rowling to sell Harry Potter e-books without having to share the wealth with a publisher.
TH_NK worked with JK Rowling's book agent to develop the Pottermore site, through which Rowling's Harry Potter books are now sold exclusively as ebooks. Blair used to work with Christopher Little Literary Agency before setting up his new company when JK Rowling "terminated her association" with them.
* * *
Contact JK Rowling's literary agent
Find contact information for JK Rowling's literary agent and every other book agent in our free Directory of Literary Agents Section.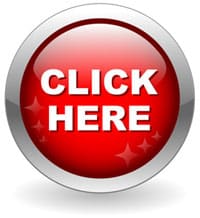 * * *
* * *
Find a Literary Agent