Jill Marr Literary Agent – This article about Literary Agent Jill Marr and the Sandra Dijkstra Literary Agency is part of a series about literary agents and How to Find a Literary Agent. Publishing Agent Jill Marr is an agent at the Sandra Dijkstra Literary Agency. She graduated from San Diego State University with a BA in English with an emphasis in creative writing and a minor in history. She has a strong Internet and media background and nearly 15 years of publishing experience. She wrote features and ads for Pages, the literary magazine for people who love books, and continues to write book ads for publishing houses, magazine pieces, and promotional features for television.
After writing ad copy and features for published books for years, she knows how to find the "hook" and sell it. Jill is interested in commercial fiction, with an emphasis on mysteries, thrillers, romantic suspense and horror, women's commercial fiction and historical fiction. She is also looking for non-fiction by authors who are getting their work published regularly and who have a realistic sense of the market and their audience. Jill is looking for non-fiction projects in the areas of history, sports, politics, current events, self-help, cookbooks, health & nutrition, pop culture, humor, music, and very select memoir.
Some of Jill's recent and soon-to-be-published nonfiction includes the Travel Channel's Nick Groff's Chasing Spirits (NAL); Maybe We'll Have You Back (Skyhorse) by actor Fred Stoller; Get Over It (Seal Press) by Christina Pesoli; Doulas A. Wissing's Funding Our Enemy (Prometheus Books); Why We Love Serial Killers (Skyhorse) by Scott Bonn; America's Greatest "Failing" School (Nation Books) by journalist Kristina Rizga; Don't Lick the Minivan (Skyhorse) by Leanne Shirtliffe; William Jones' More Than the Dream: The Untold Story of the March on Washington (Norton); Rocking the Pink (Seal Press) by singer-songwriter Laura Roppé; Stop Reading Baby Books (Skyhorse) by JJ Keith; Drunks: America's Search for Sobriety by Christopher Finan; and Argyle Armada: Life with America's Top Pro Cycling Team (VeloPress) by Mark Johnson.
Some of Jill's new and upcoming fiction includes Bloodman and American Woman (Thomas & Mercer) by Robert Pobi; Reckless Disregard (Seven Stories Press) by Robert Rotstein; Three Souls (HarperCollins) by Janie Chang; Madam (Plume) by Cari Lynne and Kellie Martin; The Cordell Logan thriller series (The Permanent Press) by David Freed; Benefit of the Doubt (Tor/Forge) by Neal Griffin; Garbo's Last Stand (Entranced) by Jon Miller; The Crossroads thriller series (Thomas & Mercer) by Eyre Price; The Dog Year (Berkley) by Ann Garvin; The Change Your Name Store (Sky Pony Press) by Leanne Shirliffe; and the Jaden Terrell series that includes the Shamus Award nominee Racing the Devil and A Cup Full of Midnight (The Permanent Press). Please note that Jill is specifically not interested in: YA, children's books, sci-fi, romance, screenplays, graphic novels, or anything involving unicorns.
Jill Marr Literary Agent Biography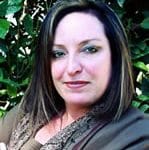 The profile about Jill Marr Literary Agent that you see here contains some of the information you'll find in our free Directory of Literary Agents, with literary agent listings for both established and new book agents. Scroll below now to learn more about Literary Agent Jill Marr or click here to get free instant access to our official Book Agents Directory.
Jill Marr Literary Agent
Directory of Literary Agents
Join thousands of other subscribers today. Simply enter your first name and email address for free, instant access to the Directory of Literary Agents. Get complete access to comprehensive profiles for both established book agents and new literary agents like Jill Marr Literary Agent.
* * *
* * *
Find a Literary Agent