How to get a book published with one click of your mouse…
Although you might not know it yet, you and I were born to be together. That is, if you have a book — or book idea — that you'd like to sell to a traditional publisher for a decent amount of money (maybe a lot of money).
Why are we a perfect match?
Because you're an aspiring author who wants to find out how to get published, and I'm a former NY Times bestselling literary agent.
That makes us literary soul mates.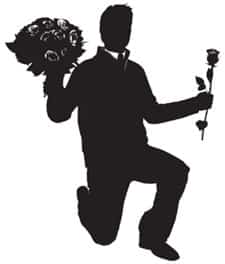 My name is Mark Malatesta.
Once upon a time, I was an aspiring author.
And I wanted to learn how to get my books published.
So I went "undercover" as a literary agent for 5 years… to learn as many "insider secrets" as I could (so I'd know how to get a book published). During that time I launched the careers of authors of fiction, nonfiction, and children's books with Random House, Simon & Schuster, St. Martin's, Harcourt, Hyperion, Prentice-Hall, Workman, Andrews-McMeel, Entrepreneur, and too many more to mention (resulting in millions of books being sold).
I'm not trying to boast, simply assure you that I'm (as many of my 1-on-1 coaching clients like to say) "the real deal." Unfortunately there are some fakes, frauds, scammers, flim-flammers, wannabes, cheats, and thieves… preying on aspiring authors like yourself (I'll tell you more about them later).
* * *
How to Get a Book Published
Because I'm a writer, like you, I understand how frustrating, painful, and lonely it can be as an author… to have a book inside you (with bestseller or commercial potential), one that you know could be wildly successful (if only the right person would "discover" you or show you how to get published).
That's why I want to invite you to make the most of this website and sign up right now to get your free copy of my literary agents mp3 called:
"Literary Agent Undercover: 7 Insider Secrets that Every Aspiring Author Needs to Know to Get a Top Literary Agent, a Major Publisher, and a Major Book Deal… for Authors of Fiction, Nonfiction and/or Children's Books"
In a nutshell, it's going to show you how to get published.
Click here now to get my Free Literary Agents MP3.
I'll tell you everything you need to know to get published with a traditional publisher like Random House.
* * *
How to Get a Book Published – Free MP3 Details
Here's what you're going to discover on my free mp3:
Why every aspiring author must have a literary agent
How literary agents really work
3 types of literary agents for every aspiring author
The most important thing that agents and publishers think about when considering your work
7 scams that cost aspiring authors millions of dollars every year
Why you can't think of yourself as an aspiring author (if you want to make a living as one)
The critical difference between good agents and great agents
Why every aspiring author has only 8 seconds (yes, 8 seconds) to get an agent's attention
5 types of aspiring authors (and why it's so important that you know what they are)
The only 2 reasons that aspiring authors don't get published
Are you ready to make the transition from aspiring author to published author.
Click here now to Get Your Free Literary Agents MP3.
And get your book published,
– Mark
Mark Malatesta
Your "Undercover" Agent


* * *
* * *
Find a Literary Agent