How to become a literary agent – before you decide to start a literary agency and/or represent yourself, read this article by a former NY Times bestselling book agent.
How to Become a Literary Agent?
So you say that you want to learn how to become a literary agent. Maybe I should say that you think you want to learn how to become a book agent.
And…
The reason you want to know how to become a book agent is you're having one or more of the following thoughts:
If I knew how to become a book agent, I could represent myself. If I knew how to become a book agent, I wouldn't need those undiscerning [idiot] agents who've rejected me. If I knew how to become a book agent, publishers would finally get a chance to read my book. If I knew how to be a book agent, I'd give my book the representation it deserves. If I knew how to be a book agent, I could save 15% in literary agency commission. If I knew how to be a book agent, I would finally get the book deal of my dreams.
Now, because I care about you (and because I have no shame), I'm going to share my own personal story about how to become a book agent… from someone who had the same thoughts as you… and actually followed through. I just hope you appreciate the fact that I'm telling you this. Because I really don't want to relive the experience.
In fact, I'm getting nauseous
just thinking about it.
Uh-oh.
Trembling.
Bit of a chill.
Burning in my throat.
Excuse me for a moment…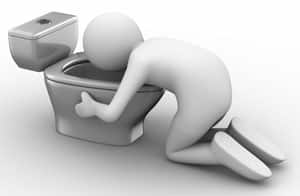 (the sound of vomiting coming from the bathroom)
Okay, I'm back.
Sorry about that.
Like I said… I really don't want to write about this, talk about this, or even think about this. In fact, if I had a therapist I'm sure that he/she would tell me to put it behind me (it was more than ten years ago and I've already gone through the grieving process).
Forget it.
I'm going to tell you what happened…
Even though I know I'm putting my mental health at risk. Even though I'm going to feel like I'm naked in the produce section of a crowded supermarket. I'm going to tell you because it might help you avoid your own horrific heartbreak.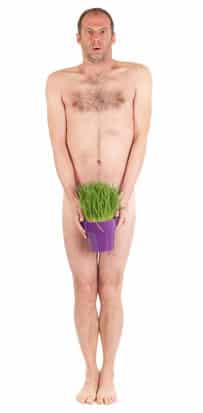 So, here goes… how to become a book agent. Or, my personal account of this author's brief "relationship" with Judith Regan (the infamous former publisher of Regan Books, an imprint of Harper Collins).
Before I met Judith Regan, this is what I knew about her:
1. Everyone wanted Judith Regan.
2. Regan had discovered Wally Lamb (She's Come Undone). She'd also published Gregory Maguire, author of Wicked (more than 10 million copies sold); Stupid White Men by Michael Moore; Private Parts and Miss America by Howard Stern; and Jenna Jameson's How to Make Love Like a Porn Star, etc.

3. Judith was tough as… oh, shoot (I can't think of anything adequate). Yes, I should be able to think of an apt metaphor since I'm a writer. But I'm certainly not the first person to come up empty-handed trying to describe Judith's "personality."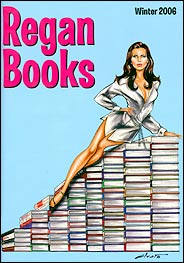 A Regan Books Catalog
(striking resemblance to Judith)
Anyway, I knew how to become a book agent because I'd already been one for about a year. And I was aching to get one of my own books in the hands of top publishers for consideration (for those of you who don't know my story, I'm a writer who went "undercover" for five years as a literary agent, at age 28, to learn everything I could to get my own books published).
It was time, I decided.
* * *
I knew how to become a literary agent, so…
One fateful day in January 1999, I started making phone calls to pitch one of my novelty/gift books to publishers (using a pseudonym).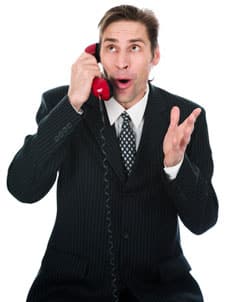 One of those publishers was Judith Regan.
The title of my book (co-authored with a friend) was "What's So Merry About Christmas:
A light-hearted collection of aggravations that suck the joy out of Yuletide."
Clever, right?
I can say that with confidence now, because Judith Regan's assistant called me the day after she got the manuscript… to tell me that everyone (including Judith) loved the book. It's one of those moments in time that you remember with absolute c-l-a-r-i-t-y.
It was a Friday afternoon (what a way to start the weekend). I was ecstatic, but didn't want to sound desperate. So I told Judith's assistant that "the authors" would be excited, but I didn't let myself sound too enthusiastic.
Then Judith's assistant asked me, "What kind of advance are you looking for?"
"Let me speak with the authors and get back with you," I replied.
Then I started celebrating…
I remember screaming (after I hung up the phone), making huge fist pumps in the air… like Tiger Woods after sinking an eagle putt at the Masters (yes, I know it's been a while since he's done well).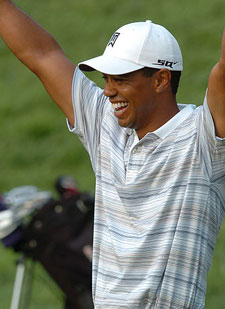 * * *
How to become a literary agent?
Are you kidding me?
This is e-a-s-y.

I remember putting the top down on my convertible Ford Mustang (the car I had at the time) with my "LIT AGT" vanity license plate. I blasted my stereo and drove (going nowhere in particular), enjoying the crisp South Florida winter air, saying, "Yes! Yes! Yes!" again and again (not caring how ridiculous I looked or who might be watching).
How to become a literary agent?
Piece of cake with mad skills like mine.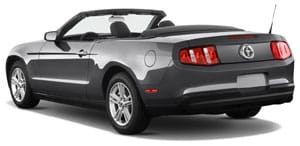 I got on my cell phone and started called everyone I knew… to tell them the good news (like a blushing bride who'd just been proposed to).
"Yes, that's right. One of the most successful publishing executives in the world, at one of the most prestigious publishing houses in the world, wants my book. And… it's still being considered by 15 other publishers. That means I'll be able to leverage them against each other, drive up the advance and get a bigger promotion budget."
How to become a literary agent?
Charm their pants off with a brilliant book and a perfect pitch.

Everything I'd dreamed about since my sophomore year in college (when I first started writing and thinking about being a published author), had come true.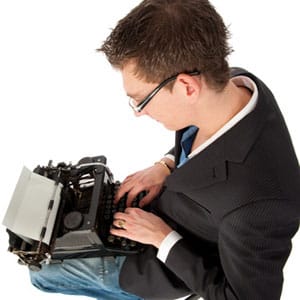 My entire world suddenly made sense.
I was finally going to be published.
How to become a literary agent?
Just do it yourself.
Seemed I wasn't delusional after all (some of my family and friends wondered about me and, sometimes, so did I). But all those years of writing were not in vain. All that hoping and wishing was warranted. And I'd never have to work for anyone else again as long as I lived.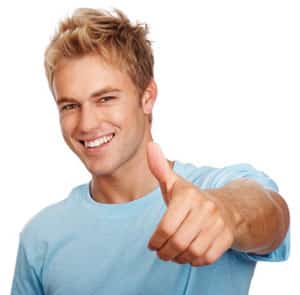 Monday morning I was still "high" from the news.
I made calls to the other publishers who were still considering the manuscript, to give them a sense of urgency. I told them that we had an offer from another publisher, but we really wanted to work with them (which was true if they were going to give us a better offer), so they'd need to let us know (quickly) if they were interested in making an offer.
How to become a literary agent?
Confidence and swagger.
I sent Judith a follow-up fax, letting her know that nothing would please us more than to have the book in her capable hands, but… the manuscript was currently being considered by other publishers.
And, I didn't give her an exact amount that I wanted for an advance. Instead, I told her that we were "looking for the best terms we could get for our clients" and asked her to get back to me with their best terms regarding the advance, print run, promotion, etc.
How to become a literary agent?
Play those publishing
executives like an orchestra.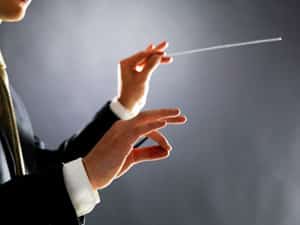 The next day I got a phone call from Judith's assistant.
"We've had time to crunch the numbers. Because your book is a seasonal
Christmas book, we'd only be able to sell about 15,000 copies a year…
and that's not enough for us… so, unfortunately, we're going to
have to pass."
My mouth went dry (it's still dry now, twelve years later,
just thinking about it).
I went silent.
Oh, God…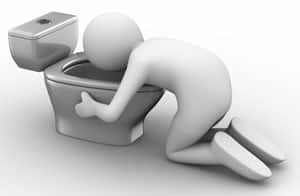 (the sound of more vomiting coming from the bathroom)
I'm sorry, I warned you this would be messy.
How to become a literary agent?
I thought I knew, but I didn't have a clue.
I did my best to recover from the news and counter of Regan's position,
but I was stunned and ill-prepared. I hadn't even begun to see this coming.
It was over.
I literally went to my knees. And I kept hearing the same phrase again and
again in my head: "15,000 copies isn't enough."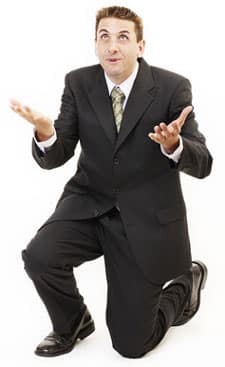 But, it's enough for me…
How to become a literary agent.

My body was actually convulsing.
But then I remembered all the other publishers who were still reviewing the manuscript.
Screw Judith Regan, I thought. Who needs her?
So I waited (and waited) for the other phone calls and emails to start pouring in.
And they did… rejections, all of them.
Complimentary, but rejections nonetheless. When you're dating someone and
they tell you, "It's not you, it's me" it doesn't hurt any less.
Finally, I'd heard from everyone.
No takers.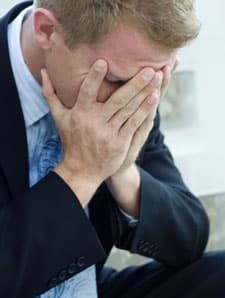 I screamed (this time not from joy).
I cried, and I raged.
Stupid, stupid, stupid… STUPID!
I shouldn't have sent Judith Regan that f@#$ing fax.
How to become a literary agent?
Somebody, tell me.
I shouldn't have tried to play Judith Regan against those other publishers.
I shouldn't have given her the weekend to think about it. I should have given her
what she wanted (a fair advance amount) and let her make a pre-emptive offer.
But you can't rewrite history
(and my "relationship" with Judith Regan is history).
A short, passionate "love affair"
that ended in disaster.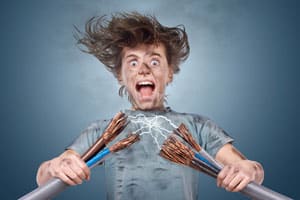 How to become a literary agent?
Don't represent yourself.
I'd like to say that Judith was the love interest and the villain in this story.
But I know that's not true. I was my own worst enemy, solely
responsible for my undoing.
In all honesty, I have to say that I don't really know if another agent could have
done any better representing me (but if I was a betting man, I'd put a decent
size wager on "probably so"). I wasn't in a position (representing myself)
to be objective.
Most likely, I blew the deal.
And that's exactly what you're probably going to do…
if you try to get a publisher without a book agent.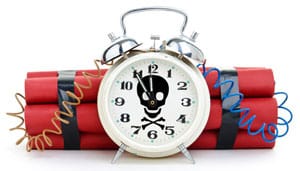 How to become a literary agent?
Don't (at least not to represent yourself).
I had a better chance of making it work than you'll
ever have (since I was a legitimate agent).
And I still screwed it up.
How to become a literary agent?
Forget it, it's not worth it.
Get a real agent (a good agent that isn't you).
Someone who isn't emotionally attached to your work…
the way that you are (the way that I was).
How to become a literary agent?
It's the wrong question.
Instead of, "How to become a literary agent?"
Ask yourself, "How to become a better writer?"

Any publishing agent who has him/herself
as a client, is a fool.
I'm living proof,
– Mark
Mark Malatesta
Your "Undercover" Agent
P.S. If you're still insisting on learning how to become a book agent, buy this book as a starting point: How to Be Your Own Literary Agent. Then leave a comment below to ask me any questions or share your progress.



* * *
* * *
Find a Literary Agent