This article reveals the best methods to back up the writing that you're doing both offline (on your computer) and online (on your website, blog, and/or social media), so you never lose anything.
If you've ever "lost" some of your writing due to human error, computer failure, or a natural disaster… you know how important it is that you backup your writing.
In fact, you might be backing up your writing already, but there's a good chance that you're not doing it right, or you're not doing enough. I've been there and done that (this week as a matter of fact), which is one of the reasons I'm writing this article now. But I'll tell you more about that later.
* * *
Backup Your Writing: External Hard Drive
If you're already backing up your writing on an external hard drive, fantastic. If your computer dies, you're safe. But, what would you do if you were out running errands and came home to one of the following?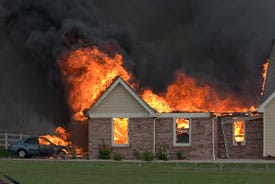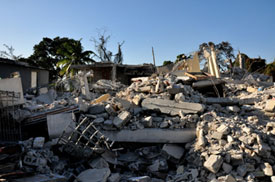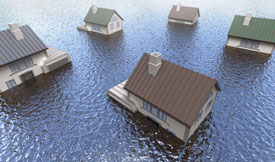 If your external hard drive is in your house and any of these things happen, if won't do you any good. Don't think it can happen to you? One of my wife's coaching clients had her house burned completely to the ground last week in a forest fire (yet another reason I felt moved to write this article right now).
Last year I saw dozens of homes (just about an hour away from where I live), get stripped down to their foundation by a nasty tornado. Growing up in South Florida, I saw thousands of homes get destroyed or severely damaged by hurricanes. And my wife Ingrid felt several earthquakes during her time in California.
Now you're probably thinking that it's highly unlikely that any of these things will happen to you. And you're right. But I bet that's what my mother's parents were thinking when their house burned to the ground due to an electrical fire in Minnesota one winter.
The official odds of your home catching fire?
1 in 1,250.
I know, those aren't great odds. But what are the odds of you coming home from your local writers' group on a Saturday morning to find this…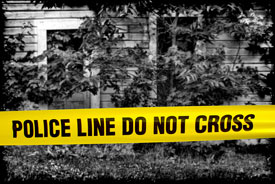 It's probably a little more likely that your home could be broken into (maybe it's happened to you before)? One of the first things to get stolen is electronics, including computers, laptops, and external hard drives.
So what's the answer?
You should backup all of your writing (securely) online.
* * *
Backup Your Writing: Online
The easiest way to backup your writing online is to use an automated service so everything happens automatically, once your account is set up. The service I use is called Mozy and you can learn more about it here: http://www.mozy.com. They even have an option that lets you sync your files to multiple computers and devices. And it's not expensive.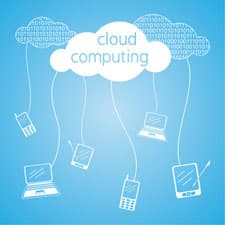 Of course, you should be backing up everything on your computer, not just your writing.
Important: Even though I backup everything on my computer online, I still keep a second backup of everything on an external hard drive (two backups are better than one). Also, make sure you backup your external hard drive at least once a week!
Now let's talk about websites and blogs…
I've been to hell and back with this in my own life.
Most people don't know this, but I like designing things… so I built my own website and blog here at Literary Agent Undercover. I also built (and maintain) a website for another business that I run with my wife at Born Celebrity (celebrity branding, marketing, and mindset strategies for entrepreneurs and A-list celebrities).
One afternoon, I deleted both of them by accident. They're WordPress sites, and WordPress had just released an update. All I did was click the "innocent" little link that told me to upgrade the old version of WordPress to the new version.
As soon as I did so, I was no longer able to log in to the admin area of both websites… the area that lets me make changes to the websites. I immediately started freaking out, calculating the thousands of hours and many years that had gone into creating both websites (and all the content that was there).
Had I really just lost everything?
For the next 24 hours I was in a panic, trying to figure out how to restore the two websites. I won't go into all the details of how I fixed everything. But I will tell you how to avoid creating this type of drama in your life.
* * *
Backup Your Writing: Website or Blog
Check with your hosting company to see if they're backing up your site (my hosting company, Host Gator, automatically sends me an email once a week letting me know if my backup was successful). You should also find out how often your hosting company does backups, and what their process is to restore your site if needed.
This is critical.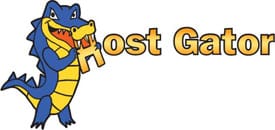 For example, my hosting company backs up my site every Sunday, and they only keep one backup. That means I'd be in big trouble if I accidentally deleted something on a Saturday, then waited until Monday to try and get it restored.
It would be lost forever.
Obviously, you should have another method to backup your website. All you have to do is Google the phrase "software backup my website" to see a bunch of options. Here's one to give you an idea of how it all works: http://www.backupmachine.com.
Since I have a WordPress site, I use a company called Blog Vault at http://www.blogvault.net. It's inexpensive. It's easy to use. It makes daily backups of your WordPress website (but it stores your last thirty days of backups, just in case). And it lets you easily copy or move your website to a different domain or url (very cool).
* * *
Backup Your Writing: Social Media
Most authors don't think about backing up their social media accounts and data. But think about it for a second… what would you do if you lost your entire Facebook or Twitter account?
It's happened.
Several years ago, many people lost their accounts due to a technical problem at Twitter. And the accounts could never be restored.
As a result, I now backup my Twitter, Facebook, and LinkedIn accounts through a company called Backupify at http://www.Backupify.com. That way, if one of those accounts ever gets wiped out, I'll be able to restore everything quickly.

The more friends and followers you have, the more important this becomes. Start thinking about all of the hours that you've put into social media, simply finding people and accepting them into your network. Are you really going to start from scratch and do it all over again if your account gets wiped out?
Don't put yourself in that position.
Backup your stuff.
* * *
Backup Your Writing: Conclusion
I was going to close this article by saying that it probably won't happen to you, but you should backup your writing anyway.
But that's just not true.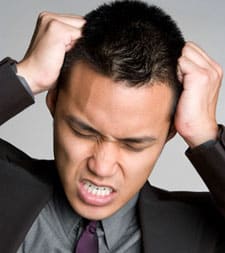 If you're a writer, at some point you're going to lose something. Hey, I just turned 41 and I can't begin to tell you how many things I've lost over the years.
Make today your day to be a responsible writer (this is starting to sound like a public service announcement). You can write 364 days a year (just not today). Instead, make sure all your writing is protected.
And, take a moment to share your backup nightmare below… to encourage everyone else reading this post to backup their writing!
Mark Malatesta
Your "Undercover" Agent


* * *
* * *
Find a Literary Agent