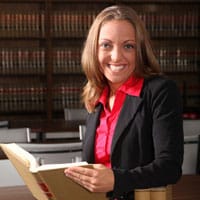 Literary agent attorney – this article explains the difference between a publishing agent attorney and a publishing agent. It's important that you understand the difference, and know when to use one instead of the other.
This article is part of an 8-part series called Hiring a Literary Agent. If you don't already have one or more literary agencies offering to represent you, click here to read our Getting a Book Agent Guide for Authors.
* * *
Literary Agent Attorney FAQ
These are some of the most commonly asked questions by authors deciding whether to hire a literary agent or a literary agent attorney.
* * *
What's the difference between a literary agent attorney and a literary agent?
A literary agent attorney or publishing attorney is typically only qualified to advise you regarding publishing contracts. Literary agents can usually do just as good a job with your contracts (or better). They can also help develop your book and promotional platform, educate you about the publishing process, advise you in the areas of publicity and promotion, negotiate subsidiary rights on your behalf, see the big picture and help manage your writing career, troubleshoot problems with your publisher, bring you offers for future books, develop your brand, and provide emotional support. A literary agent attorney can't do all that.
* * *
If I already have an offer from a publisher, should I hire a literary agent attorney?
Not necessarily. I've worked with authors in this situation to help them get a book agent instead of a book agent attorney, within 48 hours. Unlike a literary agent attorney, a book agent will almost always be able to get you a bigger offer and better terms. This covers the cost of your literary agent's commission, but you also benefit from the other added value that a literary agent brings to the table (see above). Also, if you have a book agent on your side, instead of just a book agent attorney, your publisher will take you more seriously.
* * *
When should I hire a literary agent attorney instead of a literary agent?
I can't imagine any situation where hiring a literary agent attorney would be the better course of action. Even if you already have an offer from a very small publisher that isn't going to pay you an advance, you'd be fortunate if you could get a legitimate literary agent in your corner looking out for your best interests… and working with you to develop writing career. A literary agent attorney can only help you with your contract.
* * *
Is there any situation where I should use both a literary agent and a literary agent attorney? 
If your book agent is very new and/or not particularly strong in contracts and you can afford to hire a book agent attorney, it might be wise. However, this could cause complications with your literary agent and/or publisher, if your literary agent attorney isn't very good.
* * *
What else do I need to consider when deciding to hire a literary agent attorney or literary agent?
There are lots of attorneys knowledgeable in one or more areas of the law, but not very knowledgeable when it comes to publishing (and they're often slow to admit it). When I owned my own literary agency, I had clients who had their personal attorney review their author/agent agreement and/or their publishing contract. Not once did those attorneys bring up something that made a difference. It was always a waste of money, and sometimes a cause of conflict.
In one case, an attorney asked for so many ridiculous changes (some of them would have negatively impacted the author) that I had to insist the author choose between working with me or the attorney. I won. Remember, lawyers and attorneys get paid by the hour. They also have a tendency to mark up contracts with unnecessary changes simply to validate their expertise and justify your investment in their services.
* * *
Literary Agent Attorney – Conclusion
Before you hire a literary agent attorney consider taking advantage of my special introductory consulting call. Click here to find out how you can have me as your book marketing coach publishing consultant. I can help you determine whether you should hire a literary agent attorney, a literary agent, or something different altogether.
Now, click here to read the next article in this 8-part series
and learn How to Leave Your Literary Agent.

* * *
* * *
Find a Literary Agent