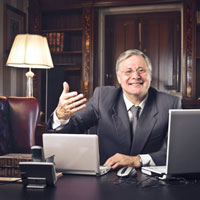 Established literary agents are often the most sought out by authors wanting literary representation. But, are well established literary agents the best choice?
Read this article to learn about the pros and cons of working with established literary agents. This article is part of a 15-part series called Finding a Literary Agency for Your Book.
* * *
Established Literary Agents:
Pros and Cons
If you're an author in the process of finding a literary agent, you've probably realized by now that you have two choices: established literary agents and new literary agents. Most authors assume that established literary agents are always better.
Not necessarily.
To help you decide which option is best for you and your book, let's take a quick look at the pros and cons of established literary agents.
Let's start with…
* * *
The Pros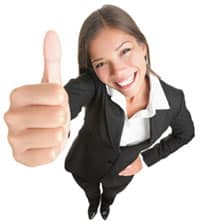 More Experience
Established literary agents have a wealth of knowledge and experience that can benefit you. They've learned from their successes and their failures, so they're much more likely to get you the results you're hoping for. They have experience developing and pitching projects, negotiating deals, and serving as a liaison during the publication and publicity process.
* * *
More Resources
Another benefit of established book agents is that they often have a team around them. That means your agent might have editors on staff that can help you improve your manuscript, increasing the chance of your book being sold (and for more money). Established literary agents are also more likely to have staff that can help license your book to movie production companies, publishers in other countries, etc. And, finally, an established literary agency is better equipped to take care of you if your agent gets terminally ill, retires, or ends up in rehab.
Hey, all of these things have happened to authors represented by new literary agents and they got "orphaned" as a result.
* * *
Better Connections
Established book agents don't have to make cold calls to the Publishers, Vice-Presidents, and Senior Editors with the most money to buy books. They have relationships with them and they know exactly what types of projects they're looking for. Established literary agents also have the ability to pitch books face-to-face (sometimes with the author present), submit books to publishers simultaneously, hold auctions, and get deals done faster.
And now…
* * *
The Cons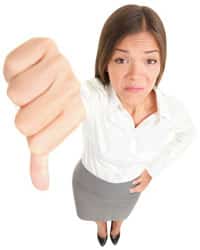 Less Committed
Established book agents are a lot less likely to persevere with your book if they aren't able to sell it immediately. I know some established literary agents that won't send out more than 3-6 copies of your manuscript (to their closest connections) before dropping you if they don't instantly get a deal. Once that happens, it becomes a lot harder to get another book agent, even a new literary agent.
* * *
More Distractions
Established literary agents already have a lot of commitments, including the other published authors they represent. Those published authors will always be the first priority of established literary agents, so you better be okay with the fact that you won't be a top priority (at least not at first) until you develop a proven track record of success with the agent.
* * *
More Ego
A lot of established literary agents don't have huge egos, but some of them do (and you're much more likely to see over-inflated egos with established literary agents than you are with their less experienced counterparts). To be honest, I don't know what's worse… their staff turnover ratio or their author turnover ratio.
* * *
Conclusion – Established Literary Agents
These literary agents pros and cons should make it easy for you to decide on the best way to approach publishers. Take advantage of all the resources on this website to help you get the best book agent possible… so you get a major publisher and a major book deal.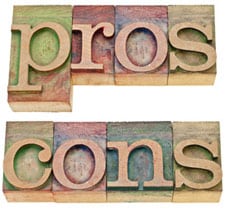 Click here to read the next article in this 15-part series,
and learn about New Literary Agents.

* * *
* * *
Find a Literary Agent