Book Writers Forum – Are you an author with questions about writing and/or publishing? If so, you've come to the right place. You can click here to ask a literary agent a question immediately on our website, or scroll below to learn about our next face-to-face meeting.
This group is now led by former literary agent Mark Malatesta and the founder of Literary Agent Undercover. This will be the first meetup since Mark took over the group. There is no charge to attend, so this is one you won't want to miss. And, because it's an informal meeting, you don't have to stress about getting there on time or staying for the whole meeting. Get there (and leave) when you want.
* * *
Book Writers Forum – Meetup and Support Group
Come to this book writers forum prepared to:
Share your writing/publishing goals
Ask questions about writing, self-publishing, traditional publishing,
and/or marketing your work
Meet new people and make important connections
Get inspired and have a good time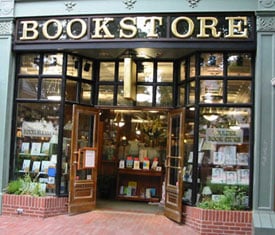 IMPORTANT DETAILS

– Book Writers Forum
Date: Wednesday, April 3, 2013
Time: 6:00 PM
Cost: Free
Location: Boulder Bookstore
Registration: Click on the button below
* * *
Book Writers Forum – Who Should Attend?
Writers of all genres, at all stages of development are welcome to attend this book writers forum. As a former literary agent, and former Marketing & Licensing Manager of a very successful publishing company, Mark has worked with authors of fiction, nonfiction, children's books, articles, poetry, greeting cards, short stories, screenplays, etc. If there's something Mark can't help you with directly, he'll help you figure out where to get the support you need.
WARNING!
This group WILL BE positive, respectful, supportive, and action-oriented. Please don't attend if you're not coachable and open to new ideas. Don't attend this book writers forum if you're a whiner, wannabee, smack-talker, critic, or troublemaker. Don't attend if you constantly need to be the center of attention. Don't attend if you're bitter, cynical, nasty, or an energy vampire. Don't attend if you feel like you have to use profanity in public to impress people or "be yourself." And don't attend if your main goal is to sell other people in the group your books or services. If you're a decent human being who wants to give as much as you get, this group is for you. If not, there is certainly another book writers forum out there that will be happy to accommodate you. This simply isn't one of them.
Now that you know Mark will do just about anything to create a safe and supportive environment… click here to RSVP now!

Question – Contact Us Below
* * *
* * *
Find a Literary Agent