If you're reading this article it's because you already think of yourself as an author (or aspiring author). But you might not think of yourself as an "activist" just yet.
That's a problem…
Because, if you want to be a successful author,
you need to be both.
Why?
Even if you write fiction — like erotic fiction, let's say — your work means something.
So, the clearer you are about what that something is (even if it's just pure entertainment or helping people improve their sex lives), the more likely you'll be able to communicate it clearly. And, the more likely you'll be able to create the "author platform" you need to impress literary agents and publishers.
Don't know what an author platform is? Click here to read this 2-part article on the topic and get caught up: Author Platform. By the way, later on in this article I'm going to show you how to get FREE 1-on-1 coaching to improve your author platform.
But first, let me give you an example of
an "Author Activist" in action…
* * *
Meet Alesandra Rain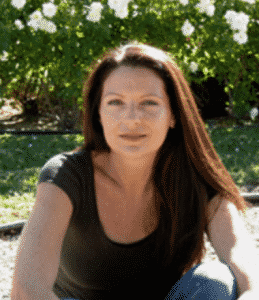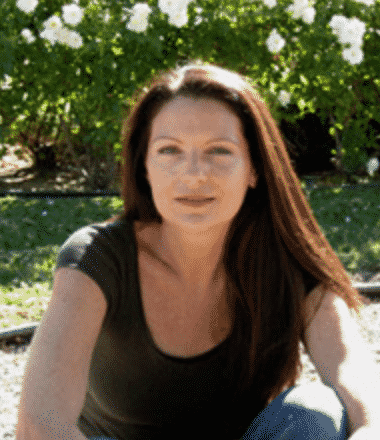 Cool name, right?
But that's not why I like her.
She's paying me to help her get a top literary agent.
But that's not why I like her, either.
No…
I like Alesandra because she recently wrote a memoir that isn't about her.
Sounds like a contradiction, I know.
But it's not.
On the surface Alesandra's story is about her dramatic struggle to overcome an addiction to prescription pills that almost killed her. But Alesandra didn't write her book so we'd all get together and throw her a pity party.
Alesandra's deepest desire isn't attention.
It's not fame or money, either.
Her main drive is a desire to reveal the sad truth that addiction to prescription painkillers has become a huge (and hidden) epidemic. Alesandra knows that she is just one of the hundreds of millions worldwide who have gotten addicted to prescription painkillers — without abusing them — by simply taking them exactly as prescribed.
And she wants to stop it.
After Alesandra got off the pills, the first thing she did was start speaking about the problem to small groups. Now Alesandra is helping people in all corners of the globe. She went on to form a nonprofit organization called Point of Return that has helped people in 63 countries – the youngest being four years old and the oldest ninety-six.
Amazing.
Alesandra is also now a prescription drug expert for ABC and FNC (Geraldo at Large). She's given hundreds of radio and TV interviews.
And she was recently featured on CNN.
Now it's your turn…
* * *
Become An Author Activist
Now, how can you create a stronger promotional platform for your work? What can you do to make a greater difference in the world, and improve your promotional platform at the same time? Here's my 3-step process that will work for any author of any genre:
Step 1: Start thinking of yourself as an author AND activist.
Step 2: Open yourself up to the possibility that there are things you can do right now to have more impact and improve your promotional platform (things that will fit your unique interests, skill sets, personality, and lifestyle). In other words, you can be an introvert and/or find most people annoying (and it will still work).
Step 3: Read about my client Harold Thomas below and take advantage of his special invitation that he's extending to just FIVE (5) people on my mailing list.
* * *
A Special Invitation from Harold Thomas
If you're an author who wants to figure out how to improve your promotional platform AND make a greater difference in the world at the same time, you'll want to talk to Harold. That's because Harold has agreed to let me offer you something that he's not giving anyone else.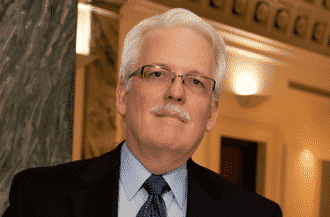 Yes, anyone can go to Harold's site at www.ABitPolitical.com and listen to and/or download his free mp3 (which I highly recommend). But Harold has also agreed to let me offer you FREE coaching ($2,997 value) to the first 5 people that listen to his mp3 and then email him at Harold@ABitPolitical.com.
Harold is about to launch his new website and coaching programs, so he wants to beta-test a small group of people first. That means today is your lucky day… if you take action NOW! All you have to do is click here to visit Harold's website and listen to his free mp3.
Here's what you'll discover:.
Your political personality. There are five of them. Which one are you?
Which cause (or causes) you should be focusing on right now.
The action steps you can take to achieve your political goals – that match your personality and lifestyle.
The 3 most important reasons people fail to make a real difference politically.
Success stories about famous (and not so famous) activists.
IMPORTANT: At the end of Harold's recording you're going to hear him talk about PAID consulting. IGNORE THAT. If you're one of the first five people from my list to listen to his mp3 and then email him through his website, you're going to get a FREE introductory coaching call with Harold… AND you're going to get a FREE coaching program with him 1-on-1 ($2,997 value). Here's the link to Harold's website one more time. Take action NOW before it's too late.
But first, share your "cause" with me below. Mine is educating authors so they can get top literary agents, publishers, and book deals.
What's yours???
– Mark



* * *
* * *
Find a Literary Agent