Several months ago I developed a new habit that you might want to adopt for yourself. That's because this one simple strategy could help you get a top literary agent, publisher, and book deal. It could also help you get your book written in the first place. And it could help you achieve any other goal that you have
Sound too good to be true?
That's okay…
I don't expect you to follow me blindly (it would be nice, but I know it's not realistic). So, I'm going to make a case for why you should establish this new habit. Then I'm going to share my personal story. And, I'm going to tell you how you can learn more AND get free 1-on-1 support to get started (or take your existing habit to the next level).
How cool is that?
* * *
Your New Habit
Now, I can't speak for you… but I often feel overwhelmed. That's because I have lots of responsibilities (work, clients, a wife, other family members, a home, a car, other material possessions, and two cats to worry about). I also have lots of aspirations (getting in the best shape of my life, getting my own books published, taking dream vacations and castle tours, moving to California, buying an Aston Martin or Maserati – haven't decided yet, and doing more charity work).
Maybe you can relate?
As a result of my "overwhelm" I'm often left thinking, I don't have enough time! Just ask my wife. She'll tell you that "I don't have time" used to be one of my top ten expressions whenever she would ask me to do anything. But that all changed (literally, like magic) a few months ago… after I read a book by one of my new coaching clients, Bryce Chapman.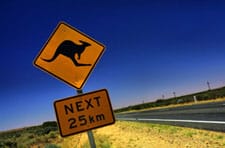 Bryce is from Australia and the title of his book got my attention immediately. It also made me believe that Bryce might be able to solve my overwhelm problem (or at least help me improve it). The title of the book was/is 5AM Wake-Up Call: How to Get More Sleep, Unleash Your Passion, and Live a Rich Life.
* * *
Step Aside Tony Robbins
There's a new success guru in town…
Now, I know, getting up at 5 AM will probably sound insane to most people, but it's not what you think. Living a 5 AM life isn't about getting up at 5 AM every day. It's also not about getting less sleep; it's about getting more sleep. Bryce does a much better job explaining it than I ever could, so I'm going to let him tell you what it's about. But first, here's the testimonial I wrote for Bryce this morning (after getting up at 5 AM):
"I was skeptical when Bryce told me that getting up at 5 AM would make me happier and more productive (and let me sleep more). But he was so passionate about it, I had to listen. Then I started reading about the science of a 5 AM life. I looked at the success stories. And (most important) I tried it! Establishing my 5 AM habit was a lot easier than I thought it would be (I've never been a morning person; in fact, I almost flunked out of college because of it). Now I'm more focused and productive. I'm working out again for the first time in 20 years. My business is booming. I have more confidence. And I'm having more fun. That's because success is fun (so is feeling like you're in control of your life)! Even my marriage is better (it wasn't bad before… but if you're an entrepreneur or work in the corporate world you know the strain that all those hours can put on your relationships). If you're thinking about becoming a 5 AM-er, or if you want to take your existing 5 AM life to the next level, check out Bryce's website and set up an introductory call with him. Bryce is the real deal."
Mark Malatesta, Founder of Literary Agent Undercover
and former NY Times bestselling literary agent
***
A Special Invitation from Bryce
If you're a high achiever (or you want to be), visit Bryce's website right now. That's because Bryce has agreed to let me offer you something that he's not giving anyone else.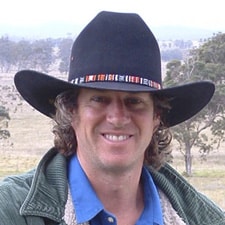 Yes, anyone can go to Bryce's site at www.5amWakeUpCall.com/welcome and listen to and/or download his free mp3 (which I highly recommend). But Bryce has also agreed to let me offer you FREE coaching ($4,000 value) to the first 5 people that listen to his mp3 and then email him at Bryce@5amWakeUpCall.com.
This isn't a joke. Bryce is about to launch his new website and coaching programs, so he wants to beta-test a small group of people first. That means today is your lucky day… if you take action NOW! All you have to do is click here to visit Bryce's website and listen to his free mp3.
Here's what you'll discover:.
How you will actually get more sleep with a 5 AM Wake-Up habit.
How to conquer the top 5 excuses people use to sleep in and miss out on their dreams.
The 5 AM Wake-Up Call habits of some of the world's most rich and famous people whose success has made them superstars.
How to get more done in less time.
How to enjoy more passion, purpose, and adventure in your life.
What the latest scientific studies say about why being a 5 AM-er will increase success.
Bryce's exclusive five steps to living a RICH life.
IMPORTANT: At the end of Bryce's recording you're going to hear him talk about PAID consulting. IGNORE THAT. If you're one of the first five people from my list to listen to his mp3 and then email him through his website, you're going to get a FREE introductory coaching call with Bryce… AND you're going to get a FREE 6-week coaching program with him 1-on-1 ($4,000 value). Here's the link to Bryce's website one more time. Take action NOW before it's too late.
And share your existing "Wake-Up Habit"
with me below.
– Mark



* * *
* * *
Find a Literary Agent