What are the best (and worst) times of the year to submit your work to literary agents? Are some days of the week better than others? And, is there a best time of day to submit queries?
Before I answer those questions, I should probably explain the timing of this article (even though it might be obvious to you already). It's simple, really. Thanksgiving is coming quickly. Soon after that it will be Christmas. And then New Year's Day.
So…
Is now a good time to
submit your work?
Can you get an agent
before Christmas?
Or, would it
be better to wait?
* * *
Submit Your Work to Literary Agents

Timing is Everything
My answers to the questions
above might surprise you.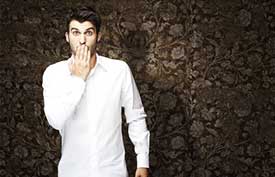 Here's the thing…
If you simply listen to your gut as an author, or follow what you feel is "common sense," there will be many times when you'll hurt (or destroy) your chances of getting an agent, publisher, and book deal.
This is one of those times.
Another reason I'm sharing this article with you is because of all of the myths and misconceptions about this topic. Ironically, many of them are caused by well-intending publishing professionals (including literary agents that don't know better). I'll explain why that happens in another article in the near future.
For now, let me stay on topic.
* * *
Submit Your Work to Literary Agents

The Good News
Let's start with the good news…
You're not totally hosed if you submit your query to a literary agent on a big holiday like Thanksgiving. Or, if you unwittingly send a query to your dream agent during her honeymoon or summer vacation when she's away for a few days, weeks, or even months.
Literary agents don't automatically delete emails that arrive when they're out of the office. And they don't throw away mail and packages that arrive while they're away.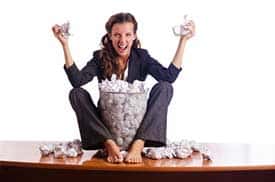 Do you?
Of course not.
So, don't press the panic button.
That said, timing is important.
Because…
Good timing gives you more leverage.
In other words, you have a much better chance of getting an agent (and I mean a top agent) when you have many agents considering your work at the same time. That means you shouldn't submit your work to literary agents during "off times."
Case in point…
Let's say you send out a batch of 40 queries to agents on Tuesday during Thanksgiving week. Two agents respond within 48 hours. One asks for sample chapters and the other asks for the complete manuscript. A few days after Thanksgiving you get a rejection letter from the first agent. The next day, the other agent calls you to offer you a contract.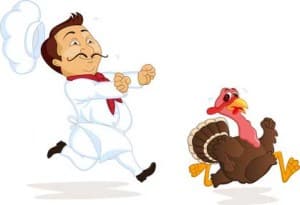 But…
That agent seems distracted and disorganized, even though she has an impressive track record of sales. When you ask her a couple questions about your work, she gives you a long list of things she'd like you to change about it—some of them you don't agree with at all. Plus, the changes would take a long time to implement.
What would you do?
Well, I can tell you (based on my experience working with hundreds of authors), that you'd probably do a bit of soul-searching (and grumbling).
And then sign the contract.
Why?
Because a literary agent in the hand is better than the agent that hasn't gotten back to you yet. You know, the one that might never get back to you.
* * *
Here's a very different scenario…
Instead of sending your 40 queries out two days before a major national holiday, you wait until the Tuesday after Thanksgiving (when most literary agents are back at work). As a result you get 5 requests (instead of 2), within 48 hours, for sample chapters or your complete manuscript (because more agents read your email at approximately the same time).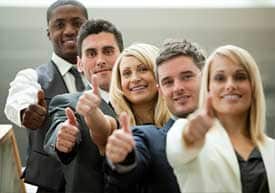 A few days later, the first literary agent rejects you (same as the previous scenario). And, the following day, the second agent calls you to offer you a contract (same as the previous scenario—and, yes, it's the same distracted and disorganized agent).
However, in this scenario
you have leverage.
So you stall the agent
offering you the contract…
Then you contact the other three literary agents who are still reading your sample chapters and/or manuscript. You let them know about the first offer for representation and use it as leverage to get them reading your material faster. You even give them a deadline for when they need to get back to you and tell you whether they're interested in representing you.
On the day of your deadline, one of the three remaining agents doesn't get back to you. But the others do. The first one sends you a very thoughtful and detailed rejection letter. However, the final remaining agent offers to represent you.
Now you have TWO agents
offering you a contract.
You have leverage.
You have
a choice.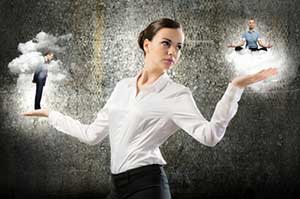 When you get on the phone with the second agent, you fall in love. He's just as established as the other agent that offered you a contract, but he's more passionate about your work. He also understands and respects your vision. Plus he tells you that he'd like to start shopping your book immediately… and try to get you a deal before the end of the year (the other agent mumbled something about not having time to shop your book until spring).
This isn't a fairytale.
This is a true story that just happened
to one of my coaching clients.
And it could just as easily
happen to you.
I know it might be hard for you to imagine. For most authors, getting one agent interested seems like a long shot. That's part of the problem. You have to think bigger.
Multiple agents offering
you representation.
This is the scenario that
you want to create.
Because this is you
in a position of power.
That's why it's critical for you
to be smart about timing.
So, here's what you
need to know…
* * *
Submit Your Work to Literary Agents

The Best Time of Year
Don't send out queries during the week of a major national holiday like Thanksgiving or Christmas… or a day or two after those holidays… or during the middle of the summer when lots of agents are taking vacations.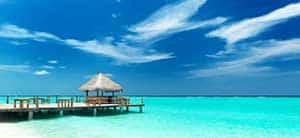 Okay…
I hear what you're thinking.
Duh.
Don't send out queries
on Christmas day.
It doesn't take a genius
to figure that out.
True.
But I bet you
didn't know this…
* * *
Submit Your Work to Literary Agents

The Best Day of the Week
It doesn't matter what day of the week you send out queries.
I know, now you're thinking what I used to think. Mondays are no good because everyone is slammed with emails after the weekend. They'll delete their emails faster because they have so many to go through.
Bzzzzzzzt.
Wrong.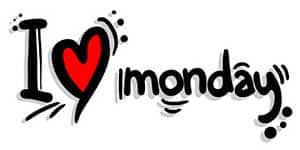 One of my clients has sent out hundreds of queries over the last two years (for several different manuscripts), and he's tracked his response rate. He swears that Monday is the best day to submit queries. He's gotten more positive replies on Monday than any other day of the week.
Go figure.
And yes, that author has gotten agents seriously interested in him and his work. He actually has an agent helping him edit one of his manuscripts.
Now…
What about sending queries out late on a Friday afternoon? That must be bad because agents are thinking about the weekend, right?
Bzzzzzzzt.
Wrong again.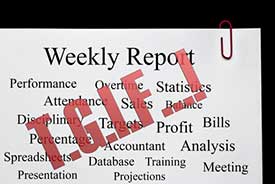 I've had many clients submit queries on Friday afternoon and have success. On more than one occasion, literary agents have requested the complete manuscript within the hour… saying they're going to take it home with them to read over the weekend.
What about Sundays?
Yep, those are good too.
I've had lots of my clients get requests for sample chapters or complete manuscripts on Sundays. Lots of agents work on the weekend or, at the very least, they check their emails Sunday night to get an early start on the workweek.
The bottom line?
Any day is a good day
to send out queries.
* * *
Submit Your Work to Literary Agents

The Best Time of Day
Here's something else that's counterintuitive.
You probably think the best time to submit queries is during business hours, right?
Not necessarily.
One of my best success stories is about one of my author coaching clients who lives in India. He submitted a query by email at 12:34 AM (yes, a little past midnight) to the most successful agent in his country.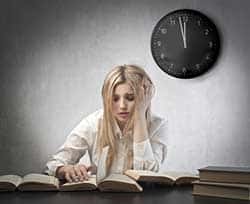 That agent responded in less than 5 minutes,
requesting more material.
About 30 days later, that same agent secured offers from Random House, Harper Collins, and Penguin who ended up publishing my client's book (click here to read all about it and hear an interview I recorded with the author, Lakshmi Subramani).
How cool is that?
If you're really smart and read between the lines here, I'm telling you that you can get a literary agent representing YOU by Christmas.
How???
Send out 40 kick-a** queries to well-targeted
agents the week or two after Thanksgiving…
And you might find a literary agent
in your Christmas stocking.
* * *
Submit Your Work to Literary Agents

The Bottom Line
As long as you're not sending out queries a couple days before (or after) a major holiday, you'll be fine. Don't make yourself crazy trying to figure out the best day or time. The best day or time is the moment your pitch is polished… and ready to go. Don't wait three days because it's Mercury Retrograde or because your psychic or best friend tells you to wait.
Make your publishing decisions based on
hard data from a reputable source.
In this case, me. 😉
And, if you haven't already done so, sign up here now to work with me 1-on-1 through the process. You can schedule a low-cost, no-risk call with me (money back guarantee). And then decide if you want to do more.
Think of it as a Christmas gift to yourself.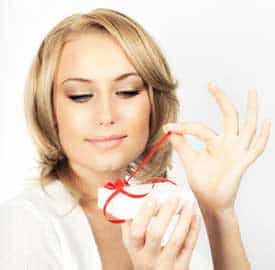 Okay, I'm hearing your thoughts again…
Right now you might not think an hour with me is as valuable as the other things you might get this holiday season. But, if I actually help you get an agent, I bet you'll invite me to your house for Christmas dinner. Just be warned that I only have time to do this for a FEW people (not dinner, but getting authors agents). That's because I already have a busy schedule; and, because no matter how much you pay me (or sweet talk me), I'm not going to work on Thanksgiving.
Because nobody else is, either!
– Mark



* * *