Writers' Conferences Tips – Want to know how to pitch a literary agent at a writers' conference? Read this article by a top book agent, originally published in the Guide to Literary Agents (Writers' Digest Books). 
Part 1 of this article revealed why going to a writers' conference is a great way to get a literary agent. It also shared the best place to find a writers' conference (searchable by theme, location, and more). Read Part 1 of this two-part guide to writers' conferences by clicking here: Writers Conference – Part 1.
* * *
Writers' Conferences
Literary Agent Pick-Up Tip #3:
LISTEN
Although you may want to impress literary agents at writers' conferences, don't overdo it (and be patient). Be a good dance partner and let prospective agents lead. No worthwhile agent is going to talk during your entire meeting and prevent you from making your pitch — although he might tease you a bit. Wait until he opens the door for you, then glide through it gracefully.
Listening closely will help you catch valuable clues about what your potential partner deems important. Maybe you'll adjust your pitch slightly, based on a comment he makes. Every second of conversation with an agent at a writers' conference is an opportunity for you to learn about that agent and the business of publishing. Absorb every word, every intonation, every bit of body language, every silence, and every bit of sub-text.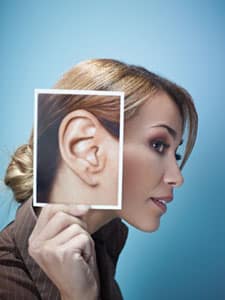 If the literary agent you're trying to seduce isn't melting after you've used your most alluring lines (be brutally honest with yourself), don't freak out. And don't cut and run. Play it cool and ask questions about the agenting or publishing process. You've got an agent on your arm for at least a few more minutes during writers' conference. Learn what you can. Try to get feedback. Maybe you can even get a referral.
Make every second count.
* * *
Writers' Conferences Pick-Up Tip #4:
CUT TO THE CHASE
Some literary agents attend many writers' conferences each year and sit through thousands of 1-on-1 pitches. Write down what you want to say, before you say it. Practice your pitch with other experienced writers. And get to the point. Small talk is nice, but the one thing you and your dream agent want to know (above all else), is how he can help you make money and develop your career. You only have 10-20 minutes to sell yourself. Don't be demure — there are other love interests in line behind you.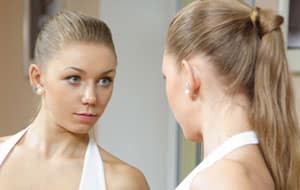 * * *
More Writers' Conferences "Pick-up" Tips
Whose writing makes your heart race? Available book agents want to know. This information will give inquiring literary agents a sense of how well-read you are. Be a voyeur and get to know your competition, intimately. Getting in bed with the works of other writers will increase the uniqueness of your work, and it will give you the confidence and means to explain why your work is special.
When you're pitching literary agents at writers' conferences, position yourself as an expert. What makes you so knowledgeable about your topic? What are the subjects and themes that keep you up late at night? What do you talk to friends, loved ones, and strangers about? Books that begin in this private place are the ones that endure. They come from a spot deep within you, a place that no one can take away or imitate.
This is your gift — your unique story.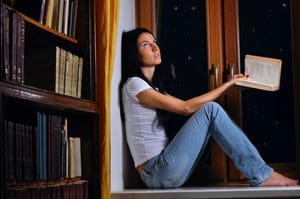 If you're pitching fiction at writers' conferences, gain agents' trust by speaking about more than just plot and characters. Talk about themes. The movie Titanic isn't about a sinking ship. It's a love story that takes place on a sinking ship. The Godfather isn't about crime. It's about family. Let your tentative agent know who your main character is. What does she want? What are the obstacles in her way? What is she going to do to circumvent them?
Good writing (like everything else that's good) is in the details.
And depth, is an agent's greatest aphrodisiac.
When you meet literary agents at writers' conferences, don't just communicate ideas. Let book agents feel what you feel. That is, after all, what your writing is supposed to do. If the chemistry is right, it won't take much to get your dream agent excited — you won't have to force it. You'll have similar backgrounds, interests, and goals. Don't forget to watch his body language, and listen.
Is that a gong you're hearing?
Or wedding bells?
During your pitch at writers' conferences, express your desire and ability to aggressively market your works. Again, don't be passive. Remember, it's all in the details. Read books on marketing and find creative ways to apply the ideas therein to your project. Join organizations and associations related to your field. Such affiliations will give you extra knowledge and credibility, as well as  invaluable contacts and support.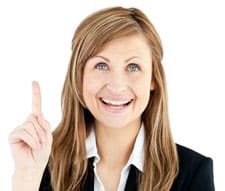 In this case, bigger is always better.
And more is always better.
Another thing you can do to win literary agents over at writers' conferences… is provide rave reviews about you and/or your work, written by successful authors (use these same tactics to win them over). This strategy will require a bit of legwork before you get to the writers' conference, but it's worth it. Several years ago I met a woman at a writers' conference who told me she had a stellar recommendation from Clive Cussler (in writing).
End of meeting.
"Please send us the complete manuscript," I said. "And let's get together later for a cup of coffee."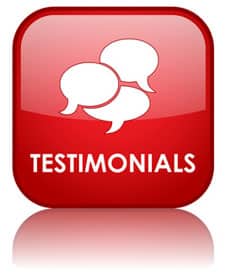 Okay, so your pitch at the writers' conference is over…
You've expressed interest and made yourself vulnerable. But, is he going to say "I love you"? If he doesn't, you're ready to thank him and look for another agent before you leave the writers' conference. He remains silent. You watch his chest rise as he takes a deep breath and leans back in his black leather chair. "I'd like to get to know you better," he says. "Send me three chapters and a complete proposal after the writers' conference, along with an SASE. We'll get back to you as quickly as possible. And thanks for letting me take a look."
Congratulations!
Your first date has been a success and he's asked you for another. But don't go out and buy a wedding dress. Your prospective literary agent hasn't proposed just yet, and you still have a lot of work to do. Don't attempt to hand over your manuscript during your meeting or any other time during the writers' conference — regardless of his interest. The last thing your prospective agent wants to do, unless he's specifically stated otherwise, is jam one more thing into his suitcase.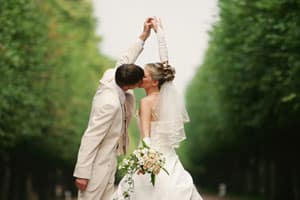 Your dream literary agent is out there, preparing himself for you with the same care with which you're preparing yourself for him. But you have to make yourself available. And going to writers' conferences is a great place to start. Securing an agent (one you love, who loves you back with equal measure) could be as simple as you attending writers' conferences.
When you go to writers conferences, don't forget my tips: Be yourself, flirt, listen, and cut to the chase. Keep working your charms and, before you know it, you might be the next one at the altar <wink>.
Available literary agent seeks professional author. Should be confident, ambitious, and fun at parties. Must view the author/agent relationship as a partnership. Should be creative, but grounded and consistent.  Must be honest, emotionally available, and not afraid of long-term commitment. Should not be overextended. Must be of good character, as well as liked and respected in her community. Age and looks not important, but passion and charisma are a must. Long-distance relationships okay, as long as you send chocolates on Valentine's Day.
* * *
Writers' Conferences
What do you think about this article? Do you have a question or a writers' conference tip or story you'd like to share? Post your comment or question below now!
Mark Malatesta
Your "Undercover" Agent
P.S. – For more information regarding any of the following, visit Shaw Guides: writers' conferences 2013, writers' conferences, best writers' conferences, christian writers' conferences, christian writers' conferences 2013, 2011 writers' conferences, list of writers' conferences 2013, mystery writers' conferences.



* * *
* * *
Find a Literary Agent