Everything You Want to Know About Blogging & Blog Tours…
So You Can Improve Your Promotional Platform & Sell
More Books (for Authors of All Genres)!
* * *
Mark Malatesta Interviews Beth Barany
Register Below Now for FREE
INSTANT ACCESS to this recording!
* * *
ATTENTION: Authors Who Want to Improve their Promotional Platform and/or Sell More Books by Blogging
You probably already know that you can improve your
promotional platform and/or sell more books if:
* You post questions/comments on other people's websites or blogs
* You get other people talking about you and your book(s)
* You have a website or blog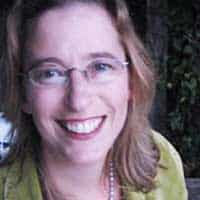 But…
What's the fastest/easiest way to do one or more of those things, so you get the best results? Whether you're already self-published or seeking a traditional publisher like Random House, this insider interview will show you what to do. Scroll below now for instant access to this special call with Beth Barany, blogging expert and creator of "How To Run A Successful Blog Tour for Authors Video Course." Over 100 students have taken her course and it has an average 5-star review rating! That's why I chose her for this interview.
* * *
During this interview you're going to discover:
* The difference between websites and blogs
* The benefits of having an author blog
* How to use a blog to promote your book
* Popular blogging misconceptions
* The easiest/best way to set up or structure your blog
* How to decide what kind of content you should create
* Everything you want/need to know about "blog tours"
* How to use other people's blogs to your advantage
* Common blogging mistakes to avoid
* How to get more blogging support from Beth
* * *
IMPORTANT: If the signup form below doesn't work, just scroll to the bottom
of this webpage and leave a comment and we'll give you instant access.
[ois skin="2″]
* * *
BETH BARANY is a blogging expert and creator of "How To Run A Successful Blog Tour for Authors Video Course." Although her blogging strategies work for authors of all genres, Beth works primarily with genre novelists as a coach to help them write, publish, and market their books. Certified as a Creativity Coach, an EFL-instructor, and NLP Practitioner, Beth is passionate about helping writers and authors get their message out into the world, gain confidence in their self-expression, and discover how they can get noticed and sell books to their readers. She's also a speaker and teacher and the author of the bestselling books, The Writer's Adventure Guide, Overcome Writer's Block, and Twitter for Authors. Beth publishes the digital magazine, Author Entrepreneurship Magazine, as well, to help authors create successful and sustainable careers. Lastly, Beth is the award-winning novelist of the young adult epic fantasy, Henrietta The Dragon Slayer, and also writes paranormal romance. Sign up for Beth's newsletter and receive her free Writer's Motivation Mini-Course at http://BethBarany.com.
* * *
MARK MALATESTA is a former NY Times bestselling literary agent and AAR member. He's also founder of The Bestselling Author™, helping authors write, publish, and promote their books. Mark's authors have secured book deals with publishers like Random House, Simon & Schuster, and Thomas Nelson. They've gotten 6-figure advances, been on the NY Times bestseller list, won countless awards, been licensed in more than 40 countries, and been picked up for TV, stage, and feature film with companies like Paramount Pictures and DreamWorks (resulting in millions of books sold). Mark also spent several years as the Marketing & Licensing Manager of Blue Mountain Arts (the book and gift publisher that invented e-greetings, then sold their e-card division for close to $1 billion). A writer at heart, Mark has been invited to write feature articles for publications like The Guide to Literary Agents, a column for WritersDigest.com, and he's delivered keynote addresses and seminars at some of the most prominent writers' conferences in the United States and abroad. Learn more at http://TheBestsellingAuthor.com.
* * *
Register above now!
Beth always delivers quality content and she genuinely cares about authors. Probably because she IS an author! I've known Beth for a couple years now and I had a blast picking her brain about blogging during this call… especially the part about blog tours, something I didn't know nearly enough about before the call.
Register now above for instant access,
Mark Malatesta